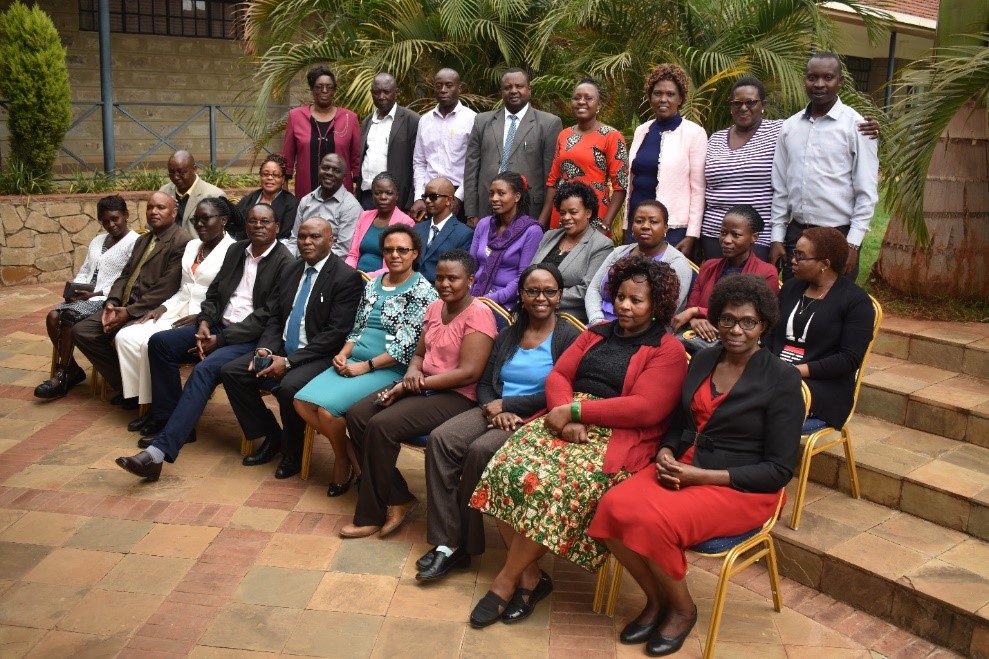 Reading Time:
4
min read
As part of the community linkage strategy in the 'Teacher Futures' model being implemented in Kenya, COL supported a two-day workshop from 22 to 23 July 2019 at the Kenya Institute of Special Education (KISE) in Nairobi. The workshop aimed at sensitising the participants on the role of community-based and other non-governmental organisations in supporting inclusion both within and outside the school environment.
The workshop brought together a total of 44 delegates with representation from the Ministry of Education (MoE), Teachers Service Commission (TSC), Kenya Institute of Curriculum Development (KICD) and Kenya National Examinations Council (KNEC). Also represented were the Kenya National Association for the Deaf, Kenya Society for the Blind, United Disabled Persons of Kenya, Association for the Physically Disabled, Leonard Chesire Disability Services of Kenya, National Council for Persons with Disabilities and Sight Savers.
The Director of KISE, Mr Wambua T. Mutiso, appreciated the presence of representatives from various institutions working in special needs education and welcomed them as partners in realising inclusive communities. He emphasized the need to work proactively with the 20 schools currently implementing the 'Teacher Futures' project in Kenya to provide the support needed by learners and teachers in a timely manner.
During the workshop, participants discussed the key trends in inclusive education and the contribution of their respective institutions towards not only meeting learner needs but also supporting teachers in addressing these needs in order to build inclusive communities. Policies and guideline documents, including the Sector Policy for Learners and Trainees with Disabilities developed by the MoE, were also discussed.
The TSC Director for Nairobi County, Ms Lilian Mwangi, expressed the need for an examinations system that accommodates learner abilities, adding that teacher capacity in determining and addressing the needs of gifted children also needed to be built by initiatives such as COL's 'Teacher Futures.'
COL's Adviser: Teacher Education, Dr Betty Ogange, said, "Ensuring inclusion in the age of sustainable development calls for a concerted effort between learning institutions as well as government, non-government and community-based organisations. COL recognises the critical role that technology can play in information exchange and knowledge sharing among various stakeholders to effectively support learners with special needs and their teachers."