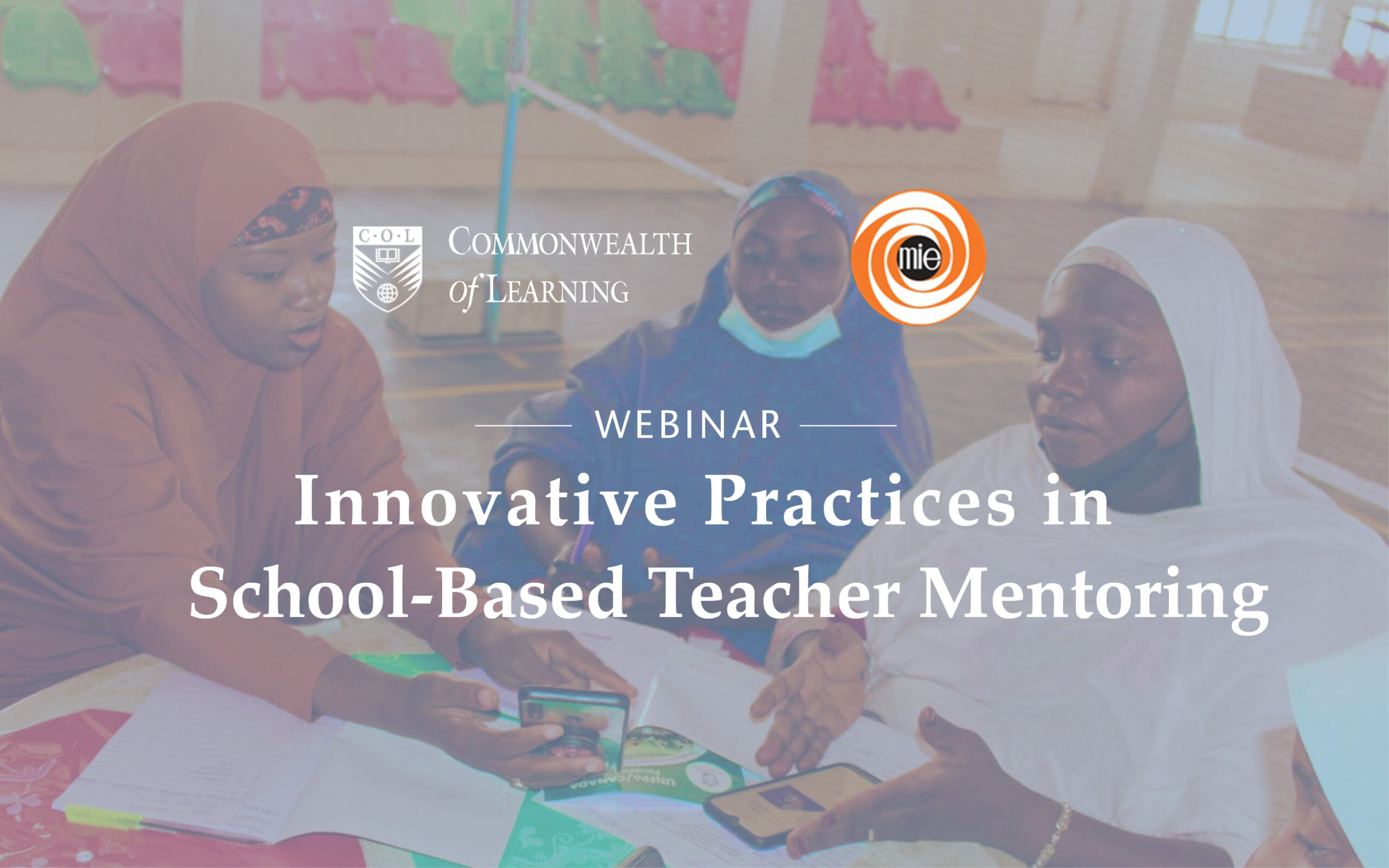 Reading Time:
3
min read
Teacher education programmes aim at providing mentoring and other rich learning experiences using flexible and innovative approaches. With COL support, the Mauritius Institute of Education (MIE) has developed a Mentoring Competency Framework and an accompanying micro credential to assist secondary school teachers to develop their competencies in mentoring pre-service teacher candidates.
On 27 January 2022, COL and MIE co-hosted a webinar on Innovative Practices in School-Based Teacher Mentoring, where the panelists discussed the rationale for the mentoring framework as well as key highlights in the process of developing the framework and the micro credential.
The webinar attracted participants from The Gambia, Ghana, Kenya, Mauritius, Rwanda, Sierra Leone, South Africa and Uganda, including ministry officials, teacher educators, teachers and other education stakeholders.
Professor Vassen Naëck, MIE Acting Director, noted, "Professional practice is very important in our programmes. This webinar will enable us to have a shared understanding about micro credentials in mentoring and also get feedback from various stakeholders."
Participants discussed the resources that are available for mentors to be able to enhance their own as well as the mentees' knowledge and skills in teaching, assessment and pedagogy. Other areas included the research base in mentoring and associated innovative platforms for messaging, learning management and badging.
COL's Education Specialist: Teacher Education, Dr Betty Ogange, observed, "Mentoring is a powerful tool in supporting professional learning. This project exemplifies ways in which technology can be used to promote an environment that supports collaborative learning between mentors, mentees and the tutors."