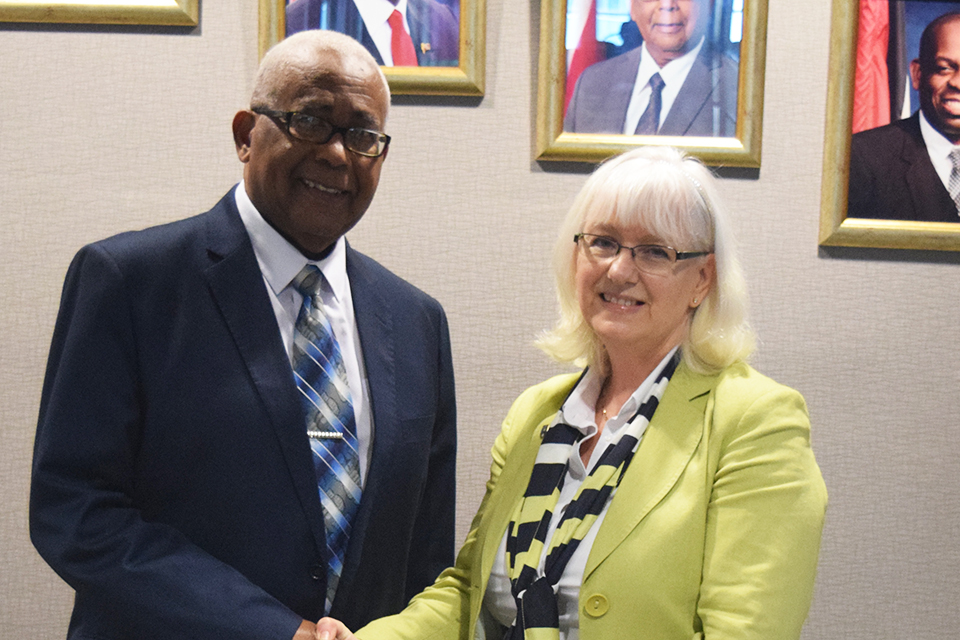 Reading Time:
2
min read
The Commonwealth of Learning (COL) Education Specialist: Technical and Vocational Skills and Development (TVSD), Dr Alison Mead Richardson, met with Trinidad and Tobago's Minister of Education, The Honourable Anthony Garcia, on 2 May 2017 to discuss COL activities supporting technical and vocational education and training (TVET) institutions in the country.
COL is currently working with the Youth Training and Employment Partnership Programme, a vocational training organisation in Trinidad and Tobago, to increase access to skills training through a flexible and blended skills development model. The model integrates information and communications technologies to improve the quality of training and increase access to it.
"When faced with reduced financial resources, the technology-enabled, flexible and blended TVET model becomes increasingly attractive for reaching more trainees with high quality skills training," said Dr Mead Richardson.
COL's TVSD programme seeks to support quality improvements and increase access to TVET, particularly for women. A key aspect of the programme is the capacity building of partner organisations in course design and materials development.