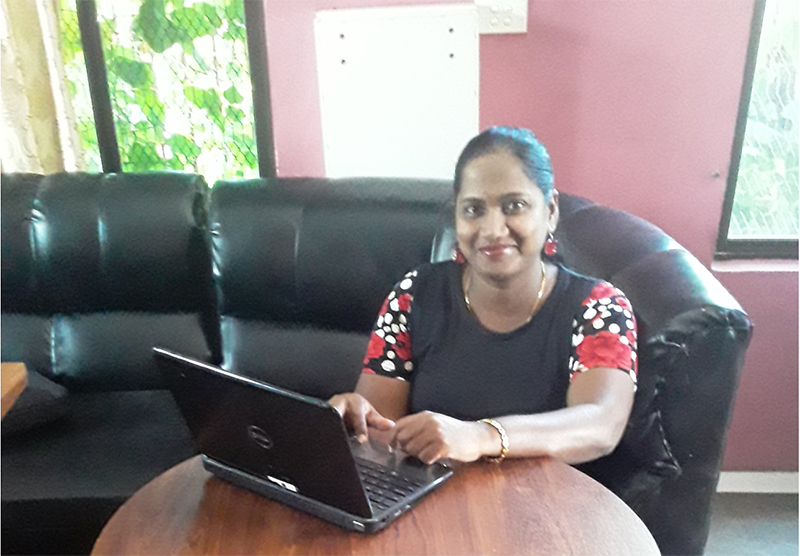 Reading Time:
5
min read
Mrs. Nazmeen Raju is a teacher educator at Sabeto College in Fiji where she is the acting Head of Social Science Department. She also teaches Year 12 English, Year 12 Geography and Year 10 Social Science.
Mrs. Raju has just completed the course Using Open Educational Resources: An Introduction. This is a Massive Open Online Course (MOOC) developed by the Commonwealth of Learning to prepare teachers, teacher educators and other education leaders to use OER for online learning, as a response to the COVID-19 crisis.
The first run of the course, which Mrs Raju registered for, was offered in partnership with the Pacific Centre for Flexible and Open Learning for Development (PACFOLD) at the University of South Pacific.
Mrs Raju is particularly proud of her decision to register for this course.
"The best decision that l took in 2020 was to take this course. It has been so fulfilling and enjoyable. I have started to use all the skills learnt in preparing my worksheets and using OER to ensure that it is not copied but open for use."
She adds that the research guides, quizzes and portfolios were the best part of her learning experience.
The skills gained by Mrs Raju have been of benefit to her learners who mostly come from families actively involved in farming in a semi-urban area in Fiji. The area is also well known for tourist destinations such as Sabeto Mud Pool, Sabeto Zipline and Sleeping Giant.
A number of the parents of the learners she teaches are involved in economic activities directly linked to the tourism industry, and have been greatly affected during this time of COVID-19.
"The student access to technology in the villages is usually limited and they only see laptops at school when used by the teacher. I am already using SMS to contact my students and ready to use Google Classroom when the students can access email."
During the training, Mrs Raju interacted with mentors and several other teachers from the region, and felt a great sense of community. She says, "Knowing more from other participants was so meaningful and motivating. There wasn't a time when l felt like giving up."
Mrs Raju, who also holds a Masters degree in Educational Leadership in the 21st century, says that the learning journey in the COL supported OER course has been fulfilling and a new experience in her life. "This course will enhance my teaching with better tools and knowledge to impart the best to the students. It has inspired me to become better teacher. It brought out the best in me."
Mrs Raju's message to the world is that the current pandemic has presented challenges that call for new knowledge and skills in teaching.
"If you want to say that this COVID-19 era was not a waste, you can only do this by taking up this course. I feel like telling all the teachers to take this opportunity to learn and pass on the best to our students."