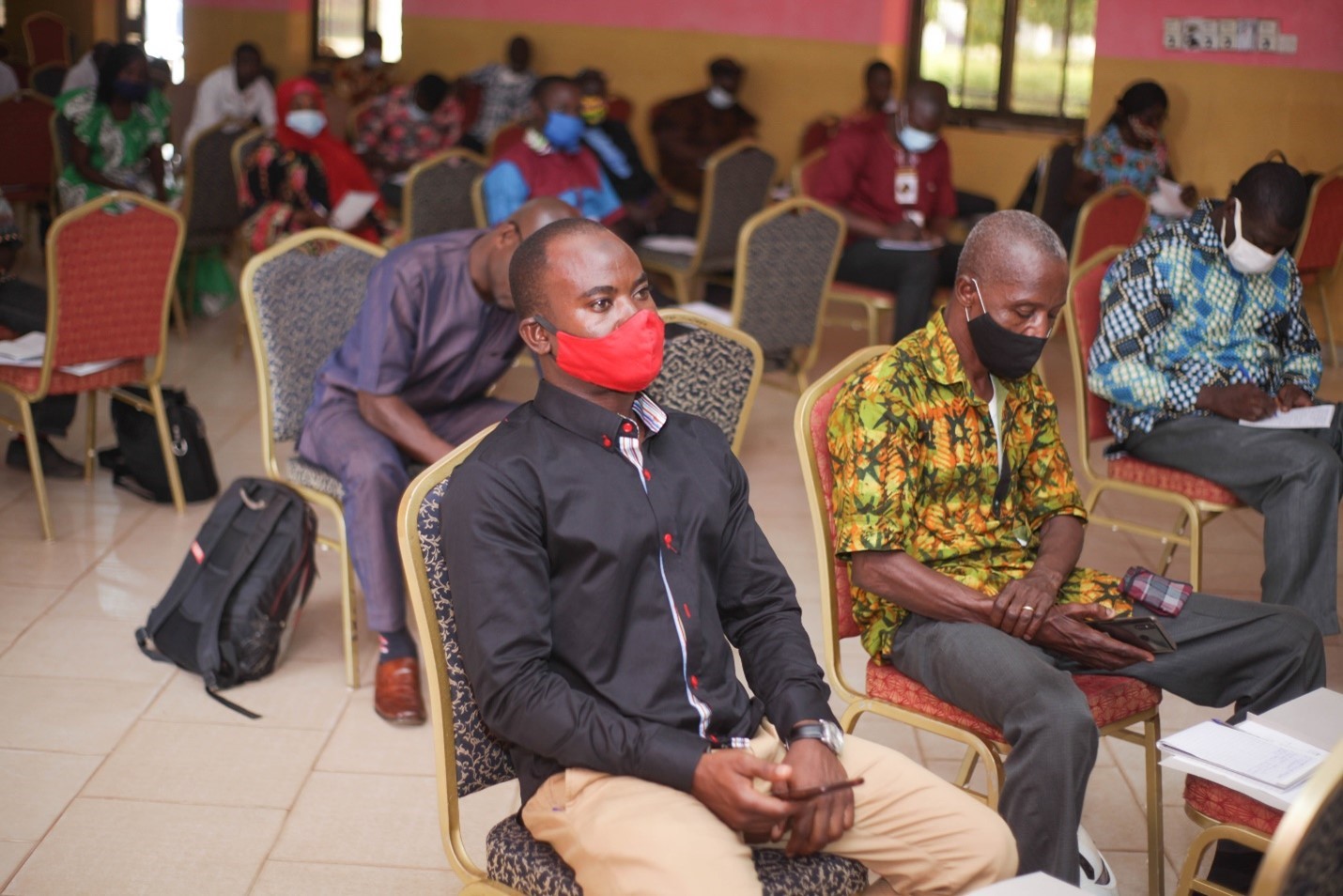 Reading Time:
3
min read
With COL's support, the Tamale College of Education (TACE) in Ghana hosted a workshop on resources and tools for collaborative learning in teacher professional development, including OER. The event also marked the transition to phase two of 'Teacher Futures-Ghana.'
The workshop was attended by 40 participants, including staff from TACE and representatives drawn from the pilot schools in Northern Ghana. Officials from the Ministry of Education as well as circuit supervisors from the region also attended.
Participants discussed the preparations needed to effectively implement school-based professional learning communities and coaching (PLCC), especially considering the unpredictable learning situation during the pandemic. They also explored the strategies and best practices for building and consolidating school capacity around learner-centred teaching.
The circuit supervisor for North East region, Mr. David Awala, emphasised the importance of teacher professional development. He said: "This project has come at the right time. We, therefore, pledge our full support to help develop our serving teachers professionally and build competencies for their betterment as well as the learners."
'Teacher Futures-Ghana' provides a platform for flexible information exchange and knowledge sharing among in-service teachers, to strengthen teacher quality and professionalism. It aims to equip teachers and teacher educators with skills in technology-enabled learning and learner-centred pedagogies.
Dr Betty Ogange, COL's Education Specialist: Teacher Education, said: "When teachers in the same school or teacher community are facilitated in using technology to learn together and integrate the pedagogical approaches learnt into their classroom activities, learners are bound to have a better learning experience. This is the goal of Teacher Futures – Ghana."