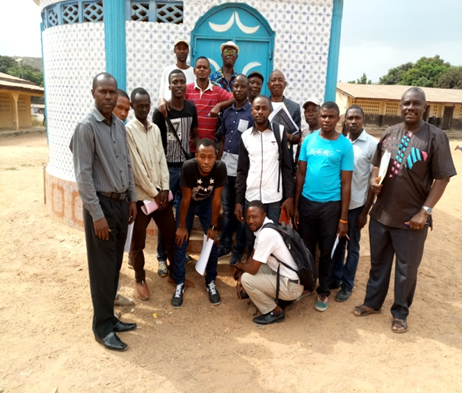 Reading Time:
2
min read
About thirty school principals and teachers took part in a recent three-day sensitisation workshop conducted by the Freetown Teachers College (FTC) in Sierra Leone in February 2018. The workshop was aimed at sensitising stakeholders about the integrated in-service teacher training project for junior secondary school teachers (INSET) and enhancing support for the project.
The INSET project is a collaboration between the Commonwealth of Learning (COL), FTC, and Sierra Leone's Ministry of Education, Science and Technology to address the declining learner performance and the demand for improved teacher quality in junior secondary schools in the country.
COL has provided technical assistance to FTC to design, develop and implement a technology-supported school-based teacher development programme for teacher educators and in-service teachers to update their knowledge of subject content and pedagogy, as well as improve on their capacity to deploy eLearning methodologies in teaching, learning and community engagement.
PICTURED ABOVE: FTC staff, Mr Prince Brainard (right) and Mr Issa J. Gbla (left) with teachers from Ansarul Islamic Girls Junior Secondary School, Kono, Sierra Leone, after the sensitisation workshop. Participants came from 10 schools in Kono and Freetown.