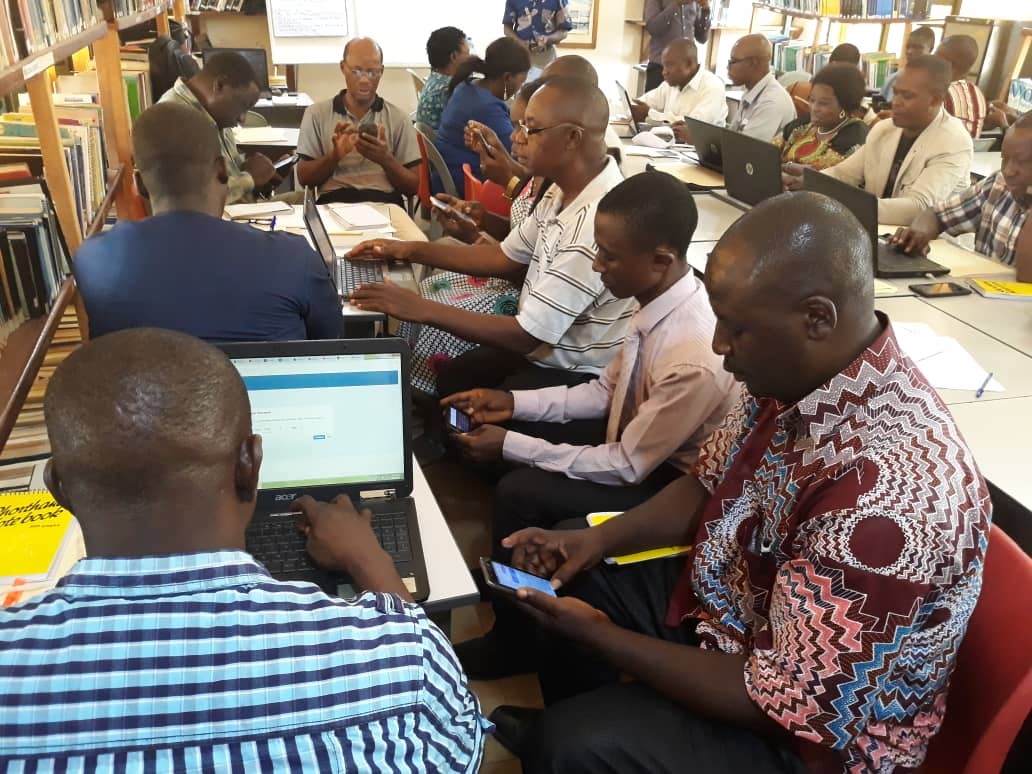 Reading Time:
3
min read
Freetown Teachers College (FTC) in collaboration with COL conducted two workshops as part of the Teacher Futures Programme between 11 – 15 March 2019 at the FTC Campus in Freetown. The first workshop focused on Leadership in Teacher Professional Development and the second on Community of Practice Management in Integrated In-service Teacher Training (INSET) implementation. The INSET progamme is a school-based training aimed at improving quality of teaching in junior secondary schools in Sierra Leone.
Thirty-eight teacher educators, school principals and teachers drawn from FTC and partner schools in Freetown and Kono District actively participated. The participants made use of a messaging app, suitable for engagement in limited telecommunications infrastructure environments, to interact with each other and provide a means for ongoing collaboration and resource sharing.
FTC Principal Dr. Samba Moriba emphasised that effective leadership was key to the success of the INSET programme, adding, "We need this type of in-service training and even certification for education leaders, as this will ultimately lead to school improvement, institutional as well as national development."
The Deputy Director at the Teachers Service Commission (TSC), Dr Dennis Luseni, who also participated in the workshop informed that professional standards for school leaders and teachers in Sierra Leone were currently being rolled out to more districts. He said, "FTC needs to continue working closely with the TSC to ensure that teachers following the INSET programme are accordingly certified."
COL's Adviser: Teacher Education, Dr Betty Ogange spoke on the value of collaboration, saying "It is inspiring to see teachers engage in discussions, support each other and share resources using messaging apps." She added that the teachers are being mentored to embrace a new approach to teaching and learning through technology-supported collaboration and social interaction both within and across schools.