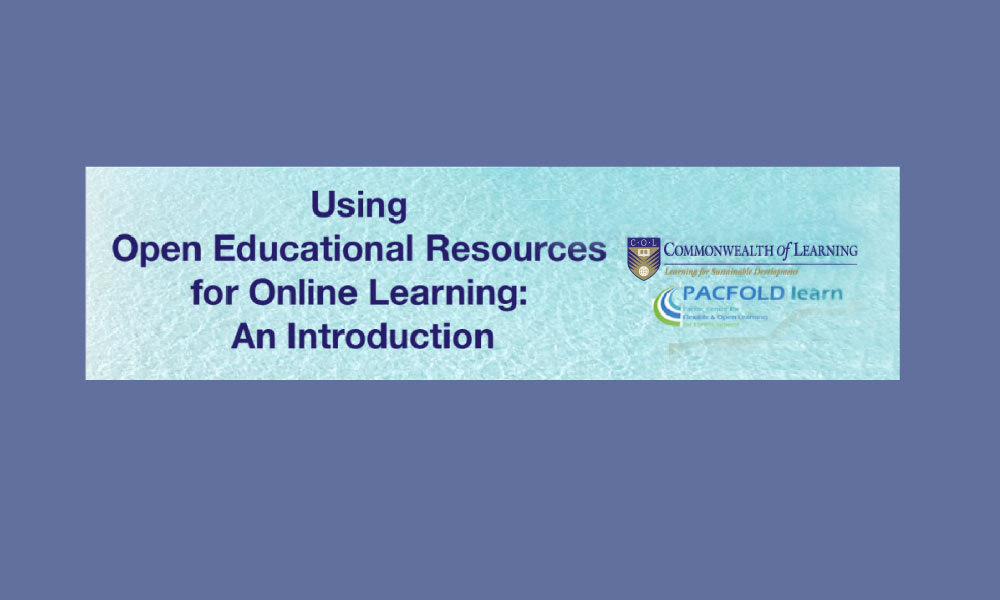 Reading Time:
3
min read
Due to school closures caused by the COVID-19 pandemic, teachers all over the world have been forced to move their classes online. What are the best ways to ensure student access to content, provide support and manage assessment in these new circumstances? In response to these needs, COL has developed an introductory course on Using Open Educational Resources for Online Learning. The first iteration of the course has been offered in partnership with The Pacific Centre for Flexible and Open Learning for Development (PACFOLD) for teachers in the Pacific.
The course, which was launched on 15 May 2020, offers an overview of useful resources, applications and guidelines, which can be freely accessed online and provides a foundation on which in-depth engagement with online and blended learning can be built.
The initiative has been well-received in the region. Officials in the Ministry of Education, Heritage and Arts, Fiji, have encouraged the country's teachers to participate in this four-week course, which has been running with online support from regional mentors. More than 1,300 teachers have registered, with the highest number of participants from Fiji, Papua New Guinea and Vanuatu.
"In the current situation, it is vital to know all available options, and online learning is the most viable one. Learning how to navigate my way through it can help both students and teachers to be effective," noted one of the course participants.
In June 2020, COL will be offering a version of the course for the Caribbean region, in partnership with the Ministry of Education, Trinidad and Tobago.