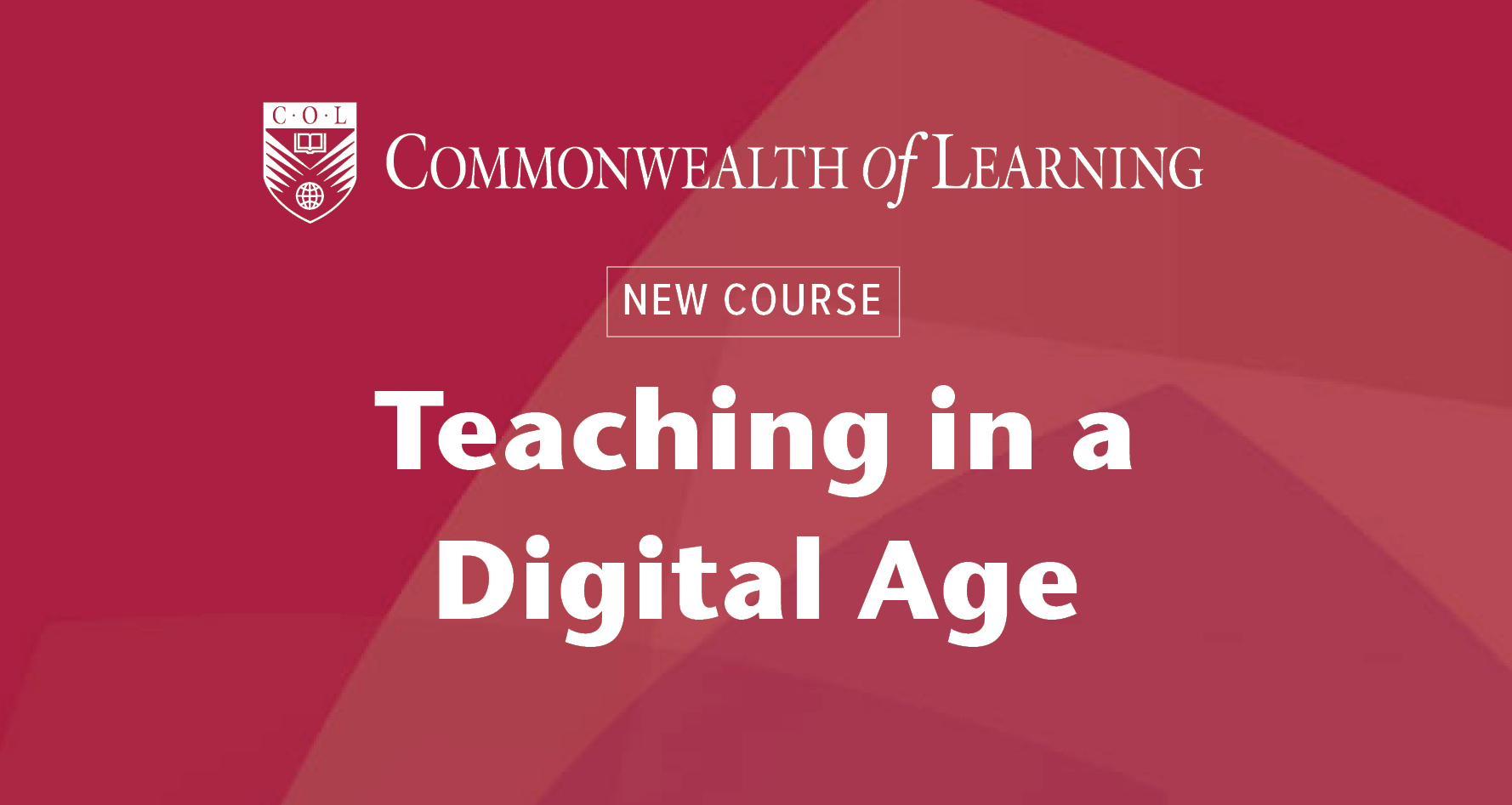 Reading Time:
3
min read
What underlying principles guide effective teaching and learning in a Digital Age and what are the key skills needed? These are just some of the areas covered in the new course released by COL to help improve the quality of teaching in campus-based, blended or fully online learning environments.
The course is based on a 12-part video series produced by COL earlier this year in response to the COVID-19 crisis. Featuring insights from Dr Tony Bates, renowned leader in the field of online and distance education, the videos were supported with the content from the open textbook "Teaching in a Digital Age: Guidelines for Designing Teaching and Learning."
The self-paced course combines theoretical insights with practical tips. It offers learners an opportunity to practise via interactive quizzes and allows for reflective discussion offline to explore opportunities and challenges in offering quality teaching and learning using appropriate media and technologies. Upon completion of the course, participants can receive a certificate.
Dr. Sanjaya Mishra, COL's Education Specialist: eLearning, who developed this course, noted: "Using existing open educational resources, we have adopted a rapid online course development approach. While this course is not facilitated by a teacher, it offers ample opportunities for reflection and discussion to enhance understating of the subject in local contexts."
The course can be accessed here.