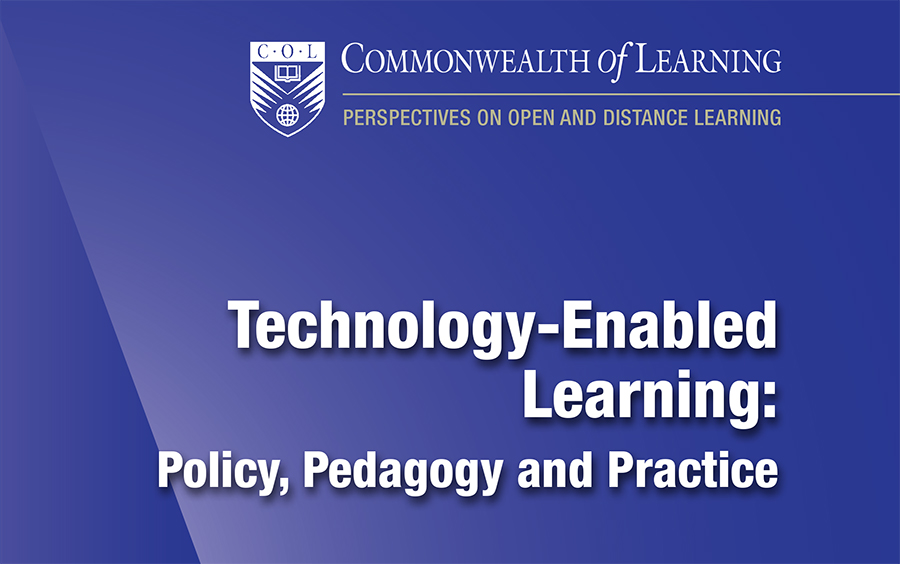 Reading Time:
3
min read
COL has published a new resource to help policy makers and education leaders re-think existing models of education and training for the post-COVID-19 world. Technology-Enabled Learning: Policy, Pedagogy and Practice documents the research and best practices enabled through five years of COL's support.
"The book showcases some of the most successful examples of developing policy, improving pedagogy and supporting institutional practice," noted COL President and CEO, Professor Asha Kanwar in the foreword to the new publication. "One key recommendation that emerges is to mainstream TEL to develop resilient education systems that can cope with sudden disasters."
The publication also provides success stories about the planned and systematic integration of technology in teaching and learning, presents models for online training at scale using massive open online courses and other platforms, and offers guidelines for researching and evaluating TEL projects and interventions.
Dr Sanjaya Mishra, COL Education Specialist: eLearning, and one of the publication's editors, said: "The studies reported in the book support COL's Policy-Capacity-Technology approach to implement TEL and situate TEL within a broader framework of measuring developmental outcomes for an individual (micro-level), institutions (meso-level) and at a national level (macro-level). The book advocates an evidence-informed approach to TEL implementation, which will assist more institutions in using blended learning as the way forward."