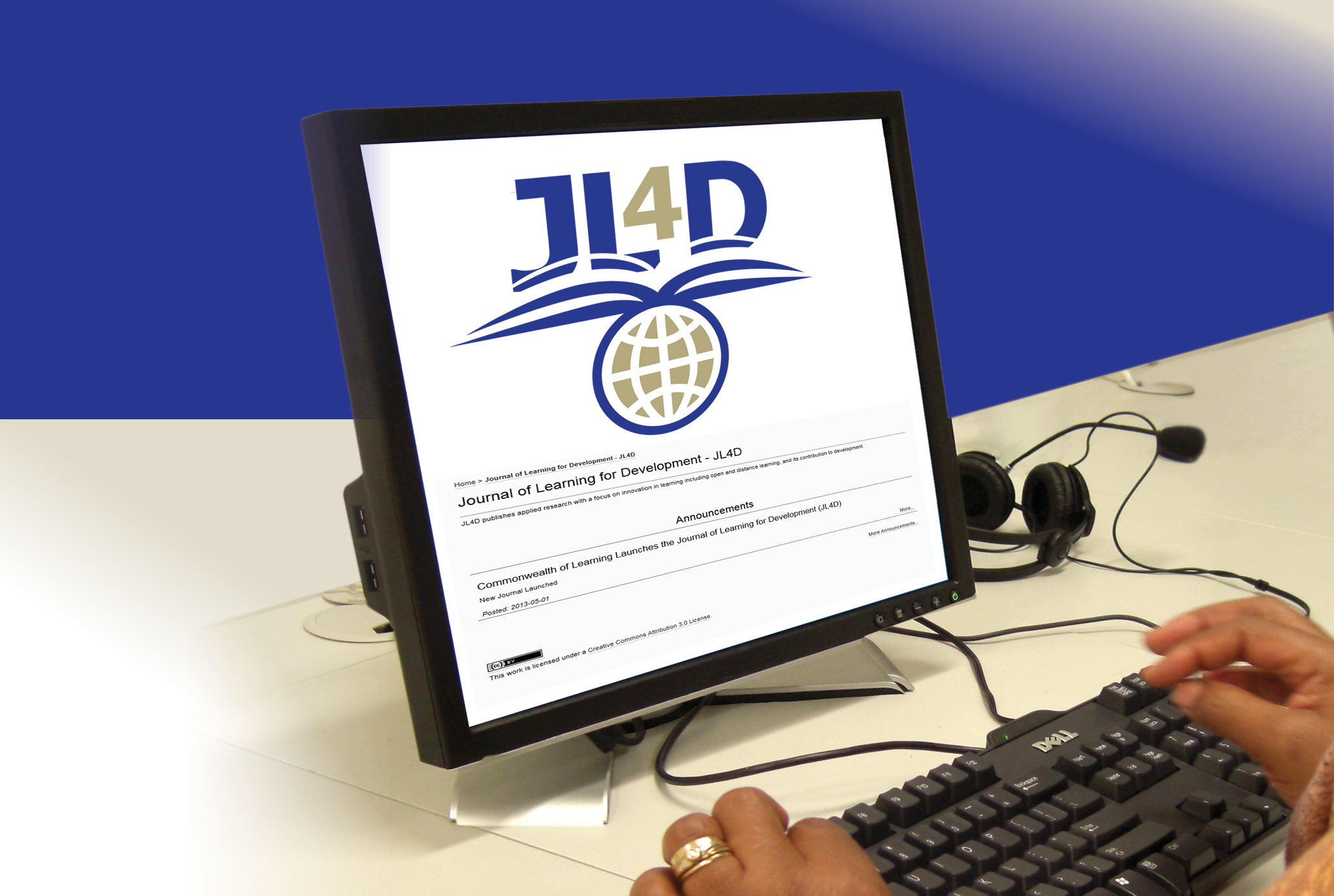 Reading Time:
4
min read
COL has published the July issue of its Journal of Learning for Development (JL4D). It contains peer-reviewed reflective and research-based papers, case studies, and reports from the field which aim to inform policy, research and practice on technology-enabled teaching, learning and training.
As noted by Professor Santosh Panda in the JL4D editorial, technology-enabled learning (TEL) has become ubiquitous in the field of education. However, if we are to maximise the potential of TEL to support both self-directed and collaborative learning, we need a better understanding of what works well and why, to implement the necessary changes.
The invited paper by Professor Mark Brown and colleagues presents an analysis of global developments in micro-credentials, and based on European case studies, discusses how micro-credentials could cut across national boundaries, so that partnerships and networked learning across borders can be augmented.
The current issue also features eight research articles and four case studies. From North America to Asia to Africa, and from teacher education to medicine to farming, educators working in different contexts with diverse learners grapple with the same barriers to digital technology which need to be addressed to enable learning.
Reports from the field highlight the successful experiences and challenges in offering emergency online teaching by a university in the Philippines during the pandemic and provide details about a successful Science, Technology, Engineering, Arts and Mathematics (STEAM) programme in a secondary school in Hong Kong.
The book reviews focus on aspects of 'virtual reality in curriculum and pedagogy' and 'introduction to distance education.'
Since 2014, JL4D has been providing a forum for the publication of research with a focus on innovation in learning, in particular but not exclusively open and distance learning, and its contribution to development. Content includes interventions that change social and/or economic relations, especially in terms of improving equity.