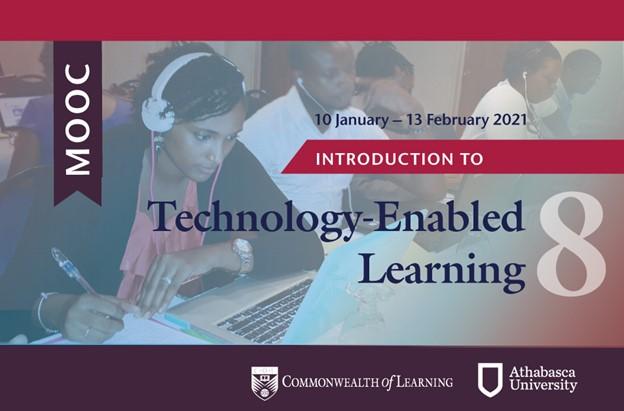 Reading Time:
2
min read
The eighth offering of the popular MOOC on Introduction to Technology-Enabled Learning (TEL) starts on 10 January 2021. The five-week course, offered by COL in partnership with Athabasca University, Canada, is designed for teachers in diverse contexts – from secondary to post-secondary and vocational education.
Throughout the MOOC, learners will explore TEL activities that make use of a wide range of educational technologies and explore these technologies to enhance teaching and learning. They will examine their application to address challenges in different educational contexts and develop TEL plans for their own teaching and learning contexts.
The course will be led by two Education Innovation experts from Athabasca University-Professor Dr M. Cleveland-Innes and Associate Professor Dr N. Ostashewski.
"Since its first offering, 'Introduction to Technology-Enabled Learning MOOC' has attracted over 15,000 participants from more than 94 countries, with an overwhelming majority from the Commonwealth countries," said COL Education Specialist: eLearning Dr Sanjaya Misha. "It has supported teachers at all levels to participate in a community of practice to improve teaching and learning in their own contexts."
The course brochure is available here.
For registration details of the new MOOC offering, visit: http://telmooc.ca