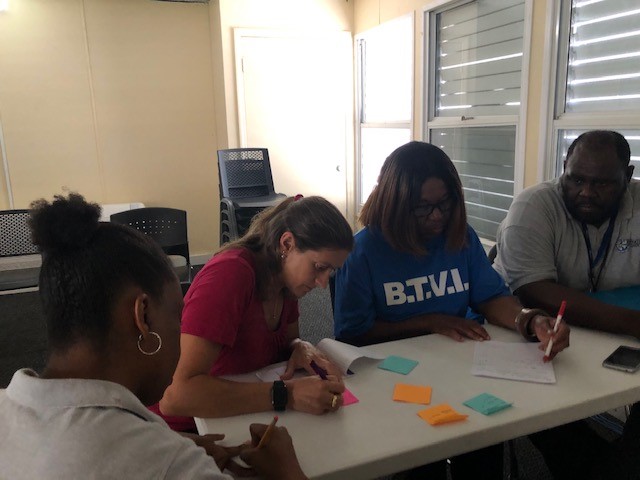 Reading Time:
3
min read
COL's partnership with the Bahamas Technical and Vocational Institute (BTVI) in creating new blended courses was recently acknowledged by the Hon Jeffrey Lloyd, Minister of Education.
Speaking in Parliament on 16 June 2020, the Minister mentioned that 22 BTVI faculty, along with a staff member from his ministry, have participated in the project which will result in the creation of five blended courses for dual enrollment purposes throughout The Bahamas.
When COVID-19 threatened to disrupt their in-person training on ways to adapt curriculum to deliver online learning, programme participants spent the next 10 weeks boosting their own skills in online and blended learning, as well as designing courses that offer a flexible response to the current learning crisis.
"Every single faculty member is a far better virtual instructor than before because of his/her personal experience of being an online learner," said Dr. Schontal Moore, The University of the West Indies, who facilitated the training.
According to BTVI instructors, the resulting courses will help meet the demand in The Bahamas for technically skilled employees and are especially relevant at a time when many students are facing an uncertain future. These will be offered in September and include Information Technology, Numeracy, Literacy, Entrepreneurship and Student Success.
COL has been supporting BTVI through the Virtual University for Small States of the Commonwealth (VUSSC) to strengthen capacity to provide quality online and blended learning since 2019.
Dr Mairette Newman, COL Education Specialist: VUSSC, noted, "In a country comprising 700 islands, availability of online and blended learning opportunities is vital. COL remains committed to the BTVI in its quest to provide courses online to support skills training and workforce readiness throughout The Bahamas."