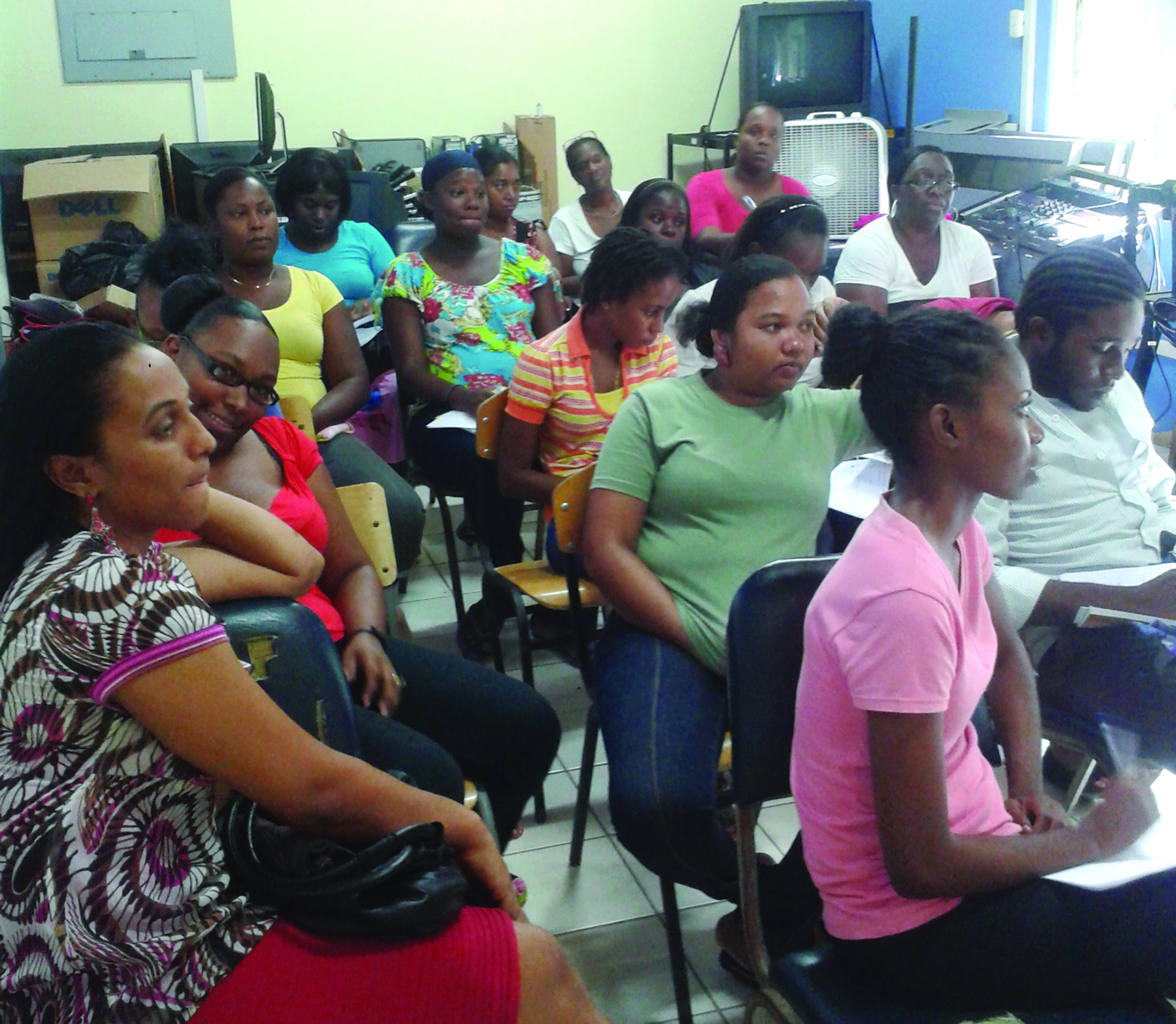 Reading Time:
4
min read
At the recent Commonwealth Open Schooling Association (COMOSA) conference in Bangladesh, participants were encouraged to implement a development framework that takes activities a step further, into the realm of sustainable development. This framework seeks to help organisations go beyond the outputs so that participants can realise the benefits of a given activity – such as achieving greater productivity, obtaining a new job or filling a need in the local community. The "Big Picture" framework is aptly named, as it seeks to connect the dots that lead to sustainable development.
COL is testing the framework at a Catholic school in the remote village of Matelot on the north coast of Trinidad. Many young people in Trinidad drop out of the formal school system early, leaving them less prepared for the workforce, and Matelot is no exception. COL's Education Specialist for Open Schooling, Frances Ferreira, met with His Grace Archbishop Joseph Harris to discuss a programme that will teach the school's students job-ready skills. The school has high hopes for this new programme: "[The] provision of an open school has the potential for reversing the migration trend, as villagers both young and mature are able to complete secondary school and, through further education and training, to build careers and access jobs within the North Coast community, thus contributing to its development," said Sharon Mangroo, the Chair of the Catholic Education Board of Management.
Youth unemployment is high in Trinidad, but some sectors have trouble finding suitable workers. COL has worked with the local community to identify three areas of labour shortage. The Matelot school's students will be trained in agricultural processing, small boat engine repair and net mending. Since the community has asked that students be trained in these areas, the chance of them gaining employment is very high – good news for both the students and the community.
This Big Picture programme was approved by the Catholic Education Board of Management in February 2015 and is set to start this spring. If the Big Picture model is successful, COL will look for more ways to replicate it in other countries and connect the dots that lead from learning to livelihoods.