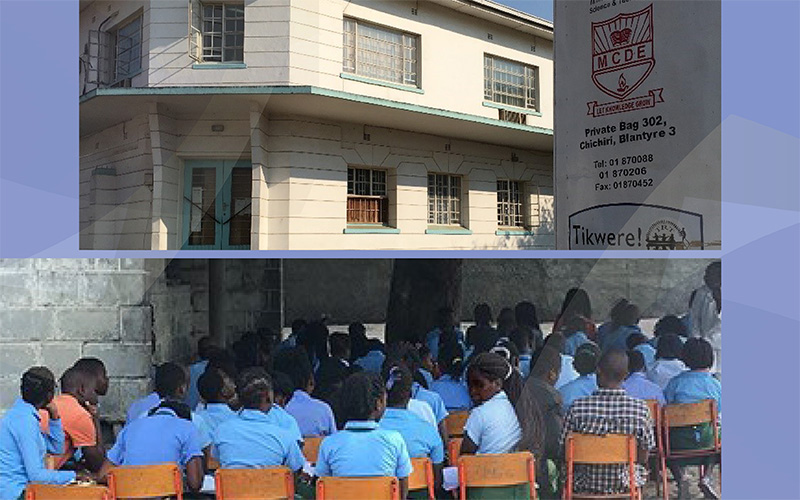 Reading Time:
3
min read
An open schooling pilot was launched recently through a collaboration between COL and the Malawi College of Distance Education (MCDE).
MCDE is responsible for providing access to secondary education, especially to learners who failed to secure places in public institutions, through the use of Open and Distance Learning (ODL). These learners are enrolled in 'open secondary schools', normally situated in conventional secondary schools. It was observed that developing and using digital resources could augment the quality and effectiveness of provision, but since internet access in Malawi is very expensive, an offline solution was needed. This pilot project was initiated to address this need using COL's AptusPi device which enables access to digital learning materials without the need for Internet connectivity.
The pilot is currently being rolled out in fifteen centres with open school students in Forms 1 to 4. There are currently 5,565 open school learners (47% female and 53% male) enrolled in the fifteen centres. The resources on the AptusPi devices are also available for use by day-school teachers and learners. MCDE is putting in place a process to monitor and evaluate the pilot with a view to scale it up.
COL's Education Specialist for Open Schooling, Dr Tony Mays, observes, "Digital content has the potential to enhance the effectiveness of ODL provision because information can be presented in multiple ways using multiple media. However, high data costs are a barrier to using such content effectively. By providing an offline solution to the challenge, the AptusPi has the potential to support teachers and learners even in remote rural areas. In the long term, it will be desirable to ensure all schools, teachers and learners have access to affordable and reliable internet but in the interim, we need to use devices like AptusPi to bridge the digital divide."