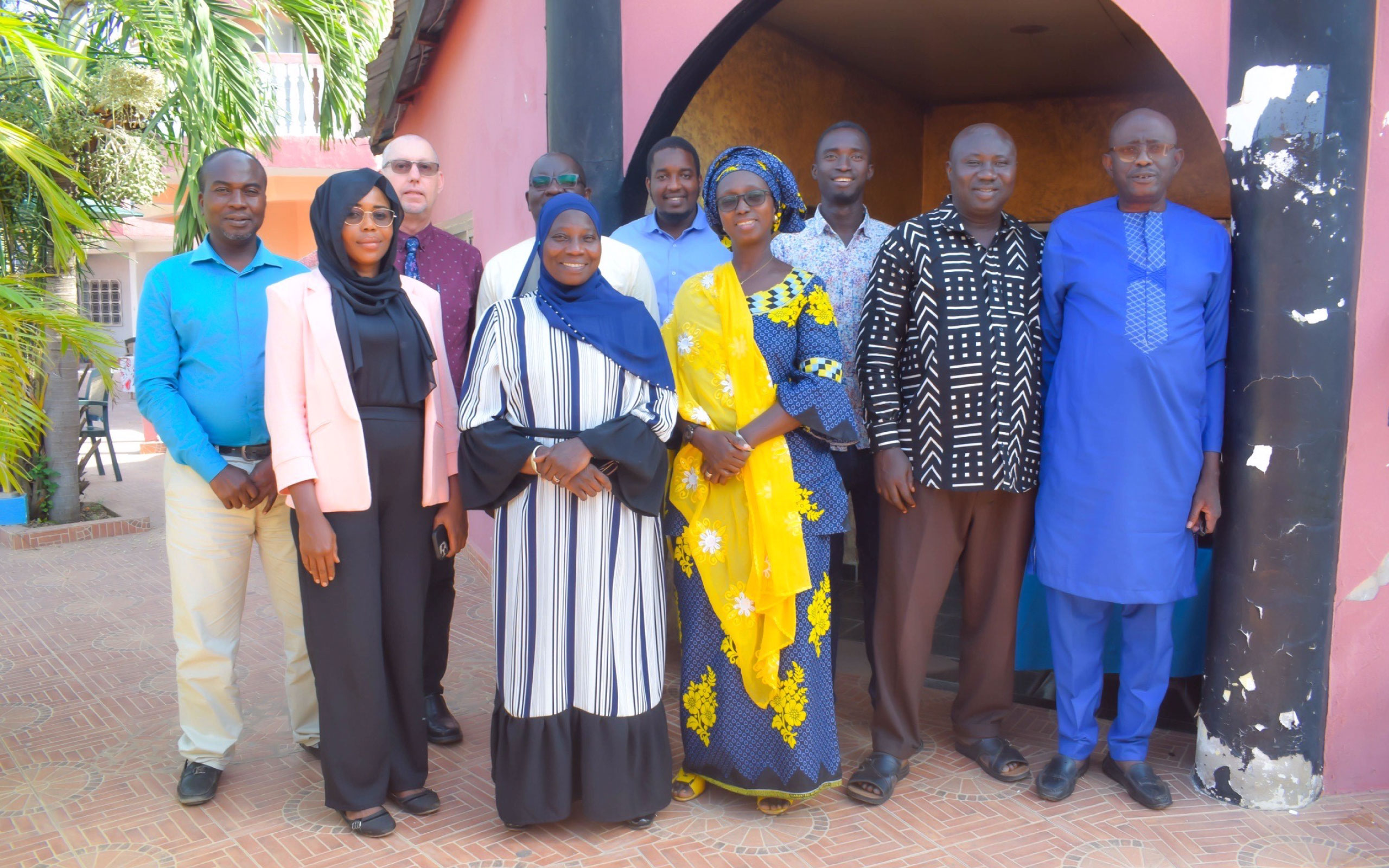 Reading Time:
4
min read
COL is working with the Ministry of Basic and Secondary Education, The Gambia, to promote and accelerate the establishment of open schooling to reach out-of-school youth. Support was provided for an expert to prepare a detailed concept plan followed by a national stakeholders consultative meeting in Banjul from 1 to 5 November to finalise the project plan. Relevant ministerial, parastatal and civil society organisation representatives attended.
In his opening remarks at this meeting, Mr Louis Moses Mendy, Permanent Secretary, said the open schooling initiative will help The Gambia to "catch up with time and technology."
Mr Momodou Jeng, Director of Curriculum, Research, Evaluation and Development in the Gambian Ministry stated that the establishment of an open school would bring together, under one umbrella, three currently separate projects:
a second chance initiative for out-of-school youth;
an accelerated learning programme for out-of-school children to get them into schooling at the appropriate grade level; and
iLearnGambia.
The latter refers to an innovative pandemic response by the Ministry in which video content originally aired on TV, audio content originally broadcast on radio and other digital content was packaged on secure digital (SD) cards for use on a digital platform called iLearnGambia. Some 5,000 SD cards were distributed to 35 pilot schools.
This project demonstrated to officials that continuity of learning could be supported by sharing appropriate digital content and this can be done more quickly and cheaply than creating and distributing printed materials. The next generation of the platform will enable automatic updating of the content whenever the device, in which the SD is inserted, is connected to the internet. However, all of the pre-loaded content remains available for offline use at any time.
Projects such as these provide a good foundation to build on for the introduction of open schooling.
Dr Tony Mays, COL's Education Specialist for Open Schooling, represented COL at the meeting and guided the deliberations towards finalising the plans.