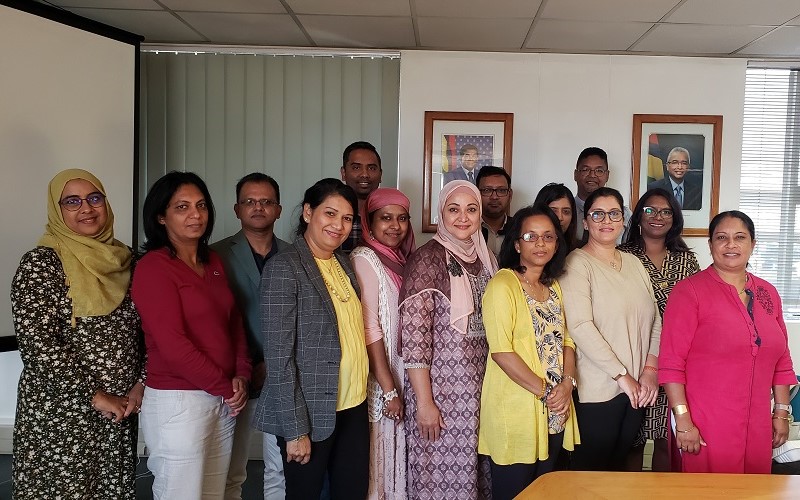 Reading Time:
3
min read
COL supported a three-day 'Training of Trainers' workshop on open educational resources (OER) at the Ministry of Education, Tertiary Education, Science and Technology from 5-7 June 2023.
Mauritius adopted a national OER policy in 2022, also developed with COL support, to improve access to quality education and training in line with Sustainable Development Goal 4. The workshop was a follow-up on the implementation of the OER policy where building local capacity was a priority identified by the Ministry, along with the setting-up of a national OER repository.
The workshop was inaugurated by the Senior Advisor on Education Reforms, Mr Raj Dansinghani, on behalf of the Vice Prime Minister and Minister of Education, Mrs Leela Devi Dookun Luchoomun. The steps to implement the OER policy "demonstrates the Government's commitment to leaving no child behind and promoting equitable and inclusive access to education for all," said Mr Dansinghani.
The training was facilitated by Dr Sanjaya Mishra, Director: Education at COL and covered findings, remixing and creating OER, along with a conceptual foundation on copyright and open licensing. 22 participants from ten educational institutions, including all levels of education, participated to develop skills as trainers.
Commenting on the success of the workshop, Dr Mishra said, "The deliberations in the workshop through case studies, hands-on practical work, and role-play contributes to building understanding and skills of the participants leading to the development of trainer resources and key questions and issues related to quality assurance of OER. This workshop was followed up with another training activity from 13-15 June  2023, on training IT professionals to manage and maintain the OER repository to strengthen local capacities on OER."