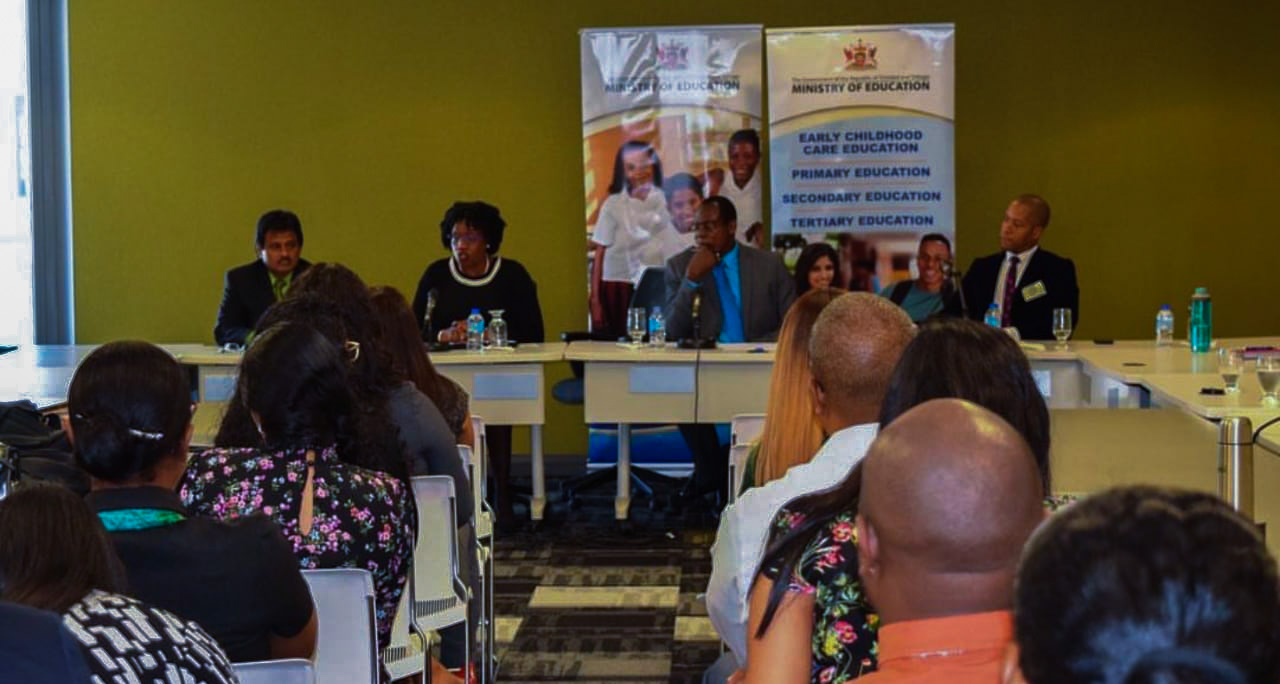 Reading Time:
3
min read
COL in collaboration with the Ministry of Education, Trinidad and Tobago enabled training for 36 teachers in February 2019 to develop ICT-integrated lessons for use in all schools based on the secondary and primary school curricula. This activity is part of the Curriculum Writers Training and Content Development initiative which aligns with the Ministry's 5 Star ICT Plan and includes the training of teachers to integrate ICT into their teaching and learning methodologies.
Speaking at the opening ceremony, Permanent Secretary of the Ministry of Education, Lenor Baptiste-Simmons expressed gratitude to COL for providing teachers this opportunity to expand the scope, scale and quality of learning by introducing new technologies and innovative approaches.
COL's Education Specialist: Open Schooling, Dr Tony Mays observes, "Developing user-friendly content that speaks to the official curriculum is an important component in supporting more open and innovative access to schooling opportunities."
The first phase of this initiative focuses on curriculum and materials development to support open schooling and will run to early 2020. Phases 2 and 3 will focus on the implementation of an open schooling model to reach more learners.
COL through its Open Schooling initiative is also supporting other developing Commonwealth countries in Africa, Asia and the Pacific to address the challenge of out-of-school youth.