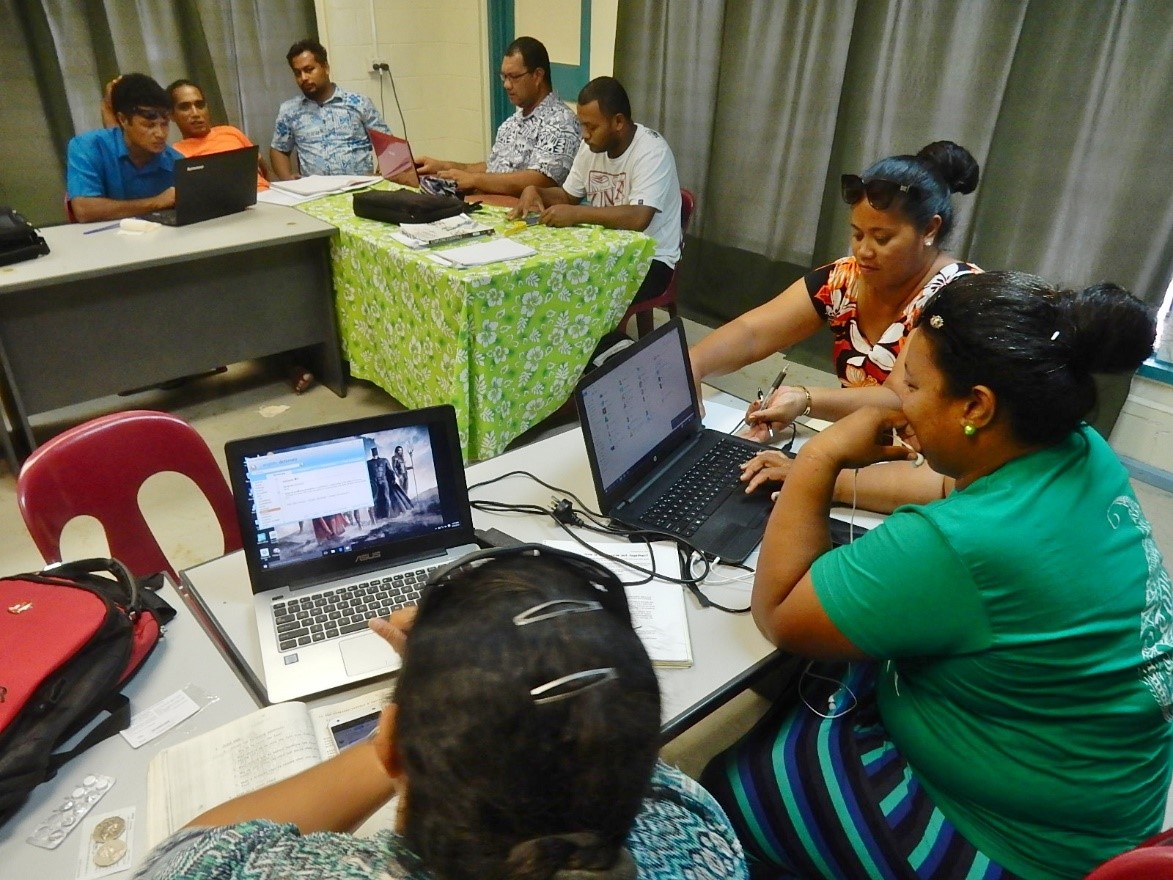 Reading Time:
3
min read
Skills training in Tuvalu has been an ongoing challenge. The Education Department came to COL for assistance in meeting their objectives under TE KAKEEGA III — the Tuvalu National Development Plan 2016 – 2020. There is an urgent need to provide alternate for students who do not successfully complete Grade 8 national examinations. There is an increasing recognition that not all Tuvaluan children are academic and skills training for sustainable livelihoods is needed.
Working with the Education Department of the Ministry of Education, Youth & Sport, the Kaupule of Nanumaga (island council) and teachers from schools in six islands in Tuvalu, eight new courses have been developed, including Painting, Sewing, Working with Concrete, Horticulture, Life Skills, English, Maths & Ethics. The courses made use of existing COL OER which were adapted and contextualised.
The Nanumaga programme includes youth and community members and is delivered in partnership with the Kaupule. Students in the Working with Concrete programme were able to practice their developing skills by building a new office for the Island Council. The programme at Nauti Primary School in Funafuti is training tailors and painters. The Education Department has now built capacity in a cadre of teachers who can develop quality OER flexible learning materials.