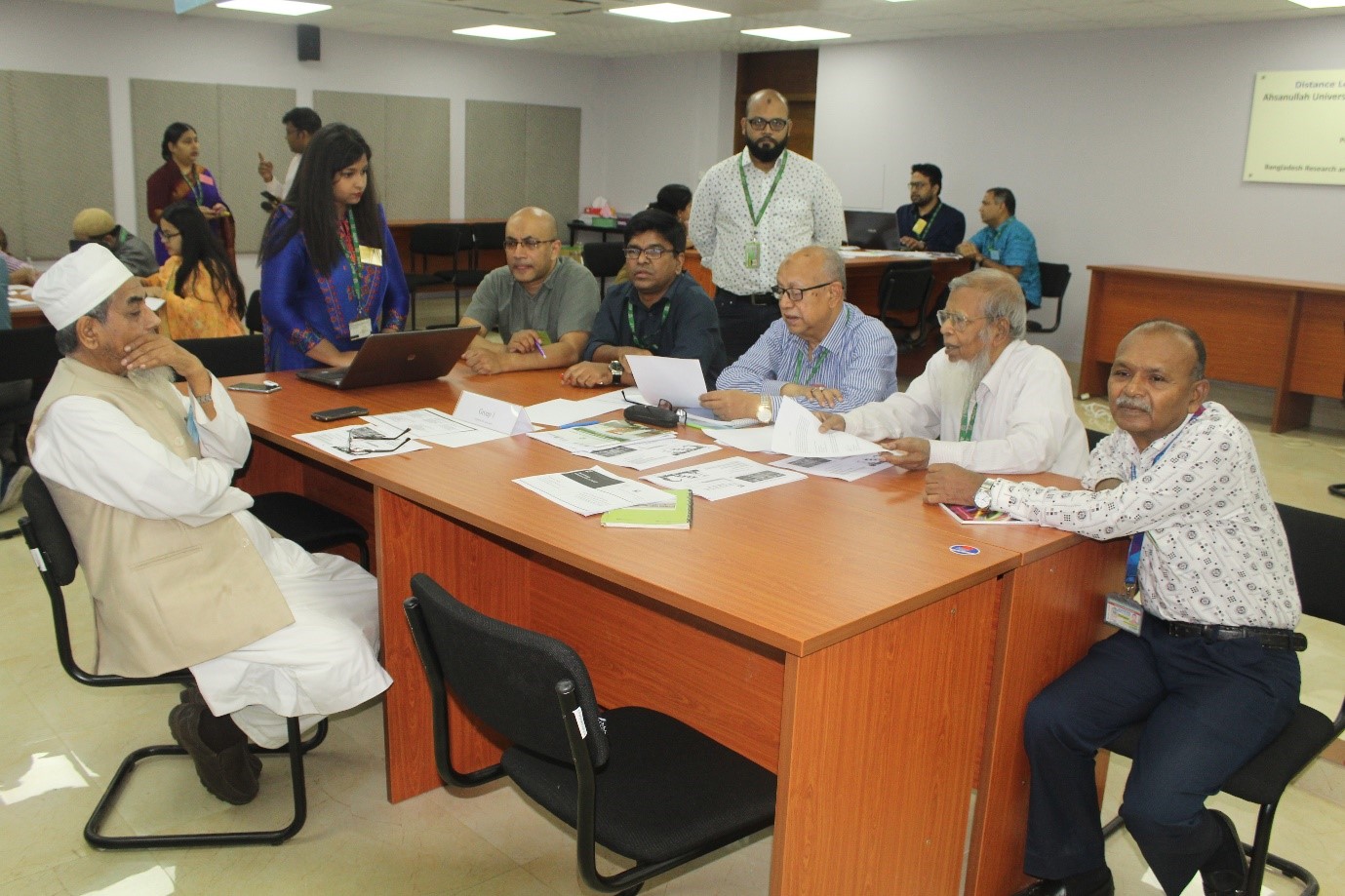 Reading Time:
4
min read
COL supported a workshop on developing policy for Technology-Enabled Learning (TEL) implementation at Ahsaah University of Science and Technology (AUST), Bangladesh on 29 and 30 April 2019. The objectives of the workshop were to discuss the baseline report on access to technology for teaching and learning at AUST and develop a draft policy and strategy for the adoption and implementation of TEL.
The workshop was inaugurated by Mr Kazi Rafiqul Alam, Chairman Board of Trustees, AUST and President of Dhaka Ahsania Mission. He thanked COL for supporting the implementation of TEL and urged the university's faculty and staff to fully engage with the workshop as it would help them provide the best learning opportunities to students in Bangladesh. The Vice-Chancellor of AUST Prof. Dr A.M.M. Safiullah emphasised the importance of COL's systematic three-phase approach to provide support for implementation of TEL.
COL's Education Specialist, eLearning, Dr Sanjaya Mishra joined the opening of the workshop through video conference from Vancouver, Canada. He said, "AUST is the first university in Bangladesh to start implementing TEL in a systematic manner with COL's support. Our initial baseline survey indicates a high access to technology by both students and teachers at AUST, and therefore, it is appropriate for AUST to develop policy for TEL to integrate the use of information and communication technology in teaching and learning."
Over 30 senior faculty of AUST participated in the event, including the Vice Chancellor, Pro Vice Chancellor and Treasurer, Registrar, members of the Board of Trustees, Syndicate, Academic Council members, deans and departmental heads. The workshop was facilitated by Prof. Mostafa Azad Kamal from Bangladesh Open University and the Head of Computer Science Engineering at AUST Prof. Dr Kazi A. Kalpoma.
In recognition of the importance of systematic TEL implementation across the Commonwealth, COL provides support to various institutions to strengthen policy, capacity and technology as three pillars of successful TEL implementation.