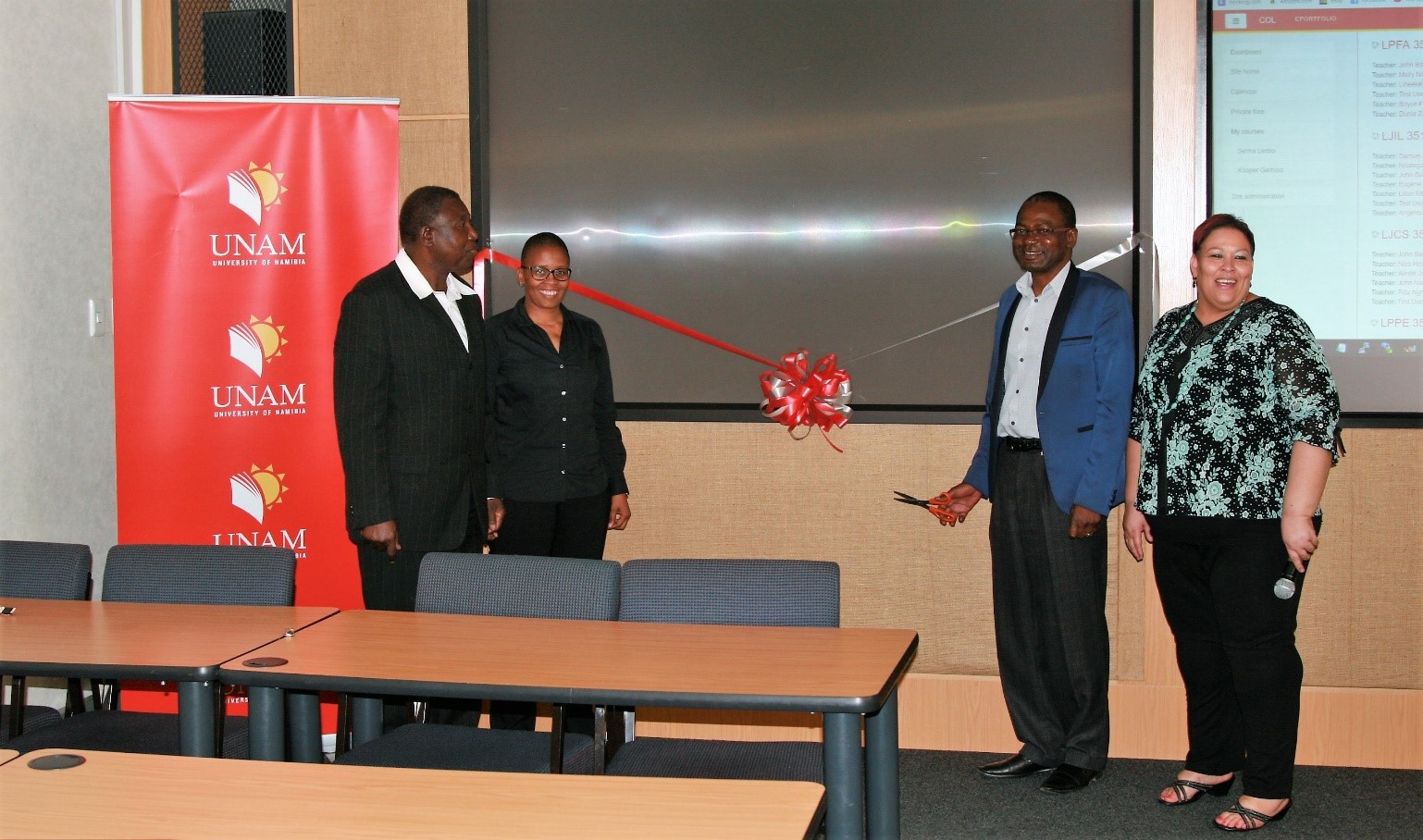 Reading Time:
3
min read
COL's partner, the University of Namibia (UNAM), launched the Bachelor of Laws (LLB) Online Programme on 16 October 2018 to expand access to legal education through open and distance learning. UNAM developed four new online modules as part of this programme with COL's support and will enroll the first set of students in January 2019.
While launching the programme, UNAM's Vice Chancellor, Professor Kenneth Matengu noted that the programme offers high-quality, research-based solutions for disseminating legal knowledge and providing students with solid skills for the future. "The objective should be that at least 50% of Namibians should complete a higher education degree at some point in time. Online programmes can see us realise this noble objective," said Professor Matengu.
COL's Education Specialist: Higher Education, Professor Romeela Mohee, observed that the new programme would improve the quality and impact of legal education in the country. She stressed that "promoting access to knowledge through online programmes such as the LLB is no longer an option but a fundamental requirement for universities today."
This LLB programme which is run by UNAM's Centre of Open, Distance and eLearning (CODeL), is designed to align with the vision set in Namibia's National Development Plan, the Harambee Prosperity Plan and Vision 2030.
PICTURED ABOVE (right to left): The Director of CODeL, Dr Maggy Beukes-Amiss; the University Librarian, Mr Joseph Ndinoshiho; Chairperson: Law Reform and Development Commission, Ms Yvonne Dausab; and The Dean of the Faculty of Law, Professor John Baloro.