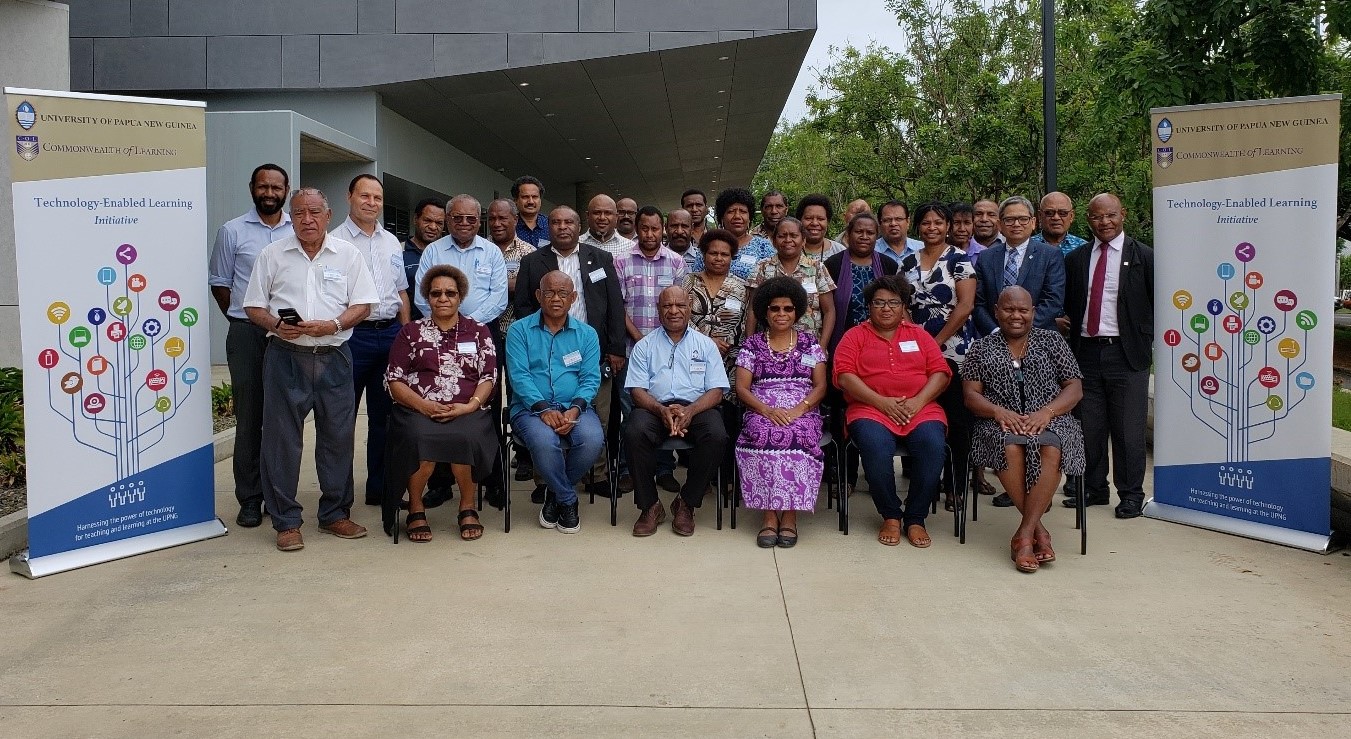 Reading Time:
3
min read
The University of Papua New Guinea (UPNG) embarked on a process to integrate technology for teaching and learning with a workshop on developing policy for the implementation of technology-enabled learning (TEL) held on 14 and 15 March 2019.
The findings of the university's baseline study which examined the utilisation of information and communication technology by the students and teachers and reviewed the technology infrastructure at UPNG helped to inform future requirements.
Inaugurating the workshop, Acting Vice Chancellor of UPNG, Professor Kenneth Sumbuk said, "Improving student learning is at the heart of using technology. UPNG has been systematically improving its technology infrastructure and Internet bandwidth to offer the best educational experiences to the students."
He also thanked COL for its support of UPNG and reminded the faculty that the TEL initiative is for all of the Schools and not just the Open College, which is facilitating the project.
COL's Education Specialist: eLearning, Dr Sanjaya Mishra facilitated the training, saying, "Policy development is the beginning of a long-term and systematic involvement of COL to support UPNG to adopt blended learning in all its courses. Thus, during the implementation, along with capacity-building of the staff to effectively use technology for teaching and learning, there will be support to set up a university-wide learning management system and institutional repository to share teaching resources online."
Senior officials, executive deans and teachers of UPNG attended the event. Participants discussed various components of TEL policy as per the guidelines presented and articulated a draft policy that would help the university strengthen its infrastructure and create an environment for sharing teaching and learning materials and enriching the students' experience.