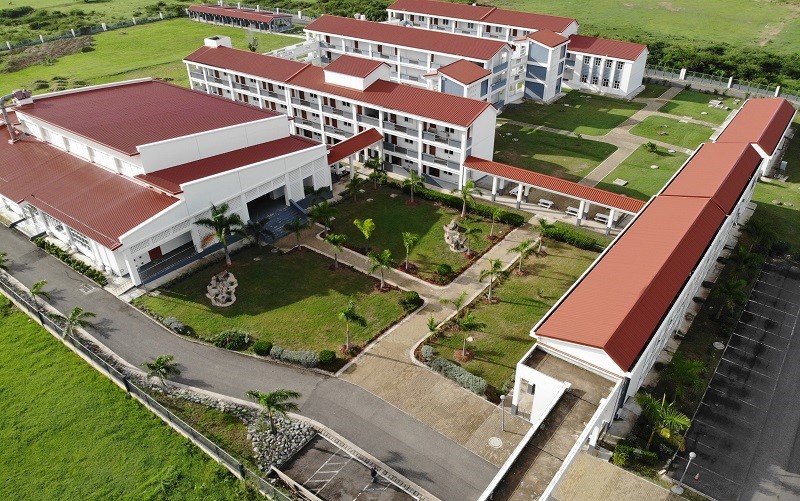 Reading Time:
5
min read
By Professor Densil A. Williams
Pro Vice-Chancellor and Campus Principal
The University of the West Indies
Introduction
In 2019, The University of the West Indies (The UWI) launched its fifth campus at Five Islands in Antigua and Barbuda. The campus is the fourth landed campus for the 75-year-old university, which has campuses in Barbados, Jamaica, and Trinidad and Tobago, plus an open campus which serves the Caribbean region via online pedagogy. Since its launch in 2019, the Five Islands Campus has taken root within the population and is rising precipitously to fulfil its mandate of deepening access to post-secondary education in the Organisation of Eastern Caribbean States (OECS) sub-region of the Caribbean, where only two out of every ten students who graduate from secondary school move on to post-secondary education. With strong leadership, a dedicated faculty and staff, as well as strong governmental support, the campus is now poised for a strong take-off in the medium term.
Key pillars for growth
In 2019, the campus had a mere 178 students and a handful of faculty and staff. It operated from the premises of a secondary school complex gifted to the Government of Antigua and Barbuda by the People's Republic of China. After an intense period of strategic planning and focused leadership guided by the UWI "Triple A" strategic plan, the campus has seen tremendous gains over the last 36 months. Enrolment grew by over 300 per cent at the beginning of the 2022/2023 academic year. Furthermore, the suite of programmes has also increased, with offerings now including full-time MSc programmes and a new Bachelor programme in Data Science, Innovation Management and Computing. Similarly, during this period, the campus launched a new school — the School of Science Computing and Artificial Intelligence — aimed at creating the next generation of digital learners to drive entrepreneurial businesses for the future. Also, the business school was rebranded as the School of Business and Management, streamlining critical areas of business and management education to include, but not be limited to, entrepreneurship, finance, and strategy, among other areas. These developments in the teaching and learning portfolio have provided the foundation for a strong take-off.
The infrastructure revolution
To facilitate take-off in teaching and learning, the campus designed an overall plan to add 115,000 square meters of space for classrooms, an administrative complex, dormitories, sporting and recreational facilities, among others. With governmental support, the campus secured USD 80 million through a soft loan from the Saudi Fund for Development to help finance the construction of these facilities. This fund will also assist in improving the campus's ICT infrastructure for online learning in the future. These important developments have now set the campus on a strong path for take-off.