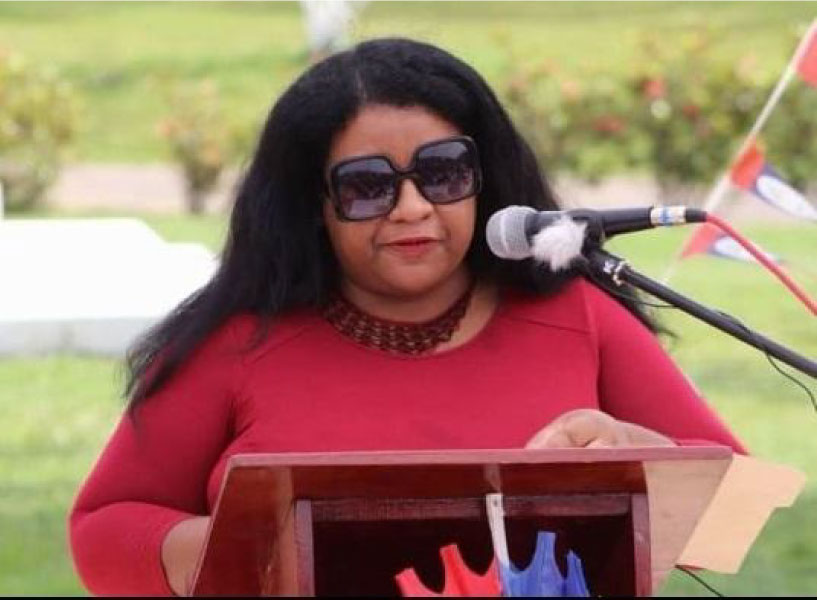 Reading Time:
4
min read
Jacklyn Burns is an educator with a 20+ year professional track record as well as a two-term member of the Belmopan City Council, Belize. This single mother of two with an insatiable passion for learning has always wanted to achieve a Master's degree.
Now she has a chance to pursue her dream through the Master in Educational Leadership programme offered at the University of Belize (UB) which has been developed with support from COL through the Virtual University for Small States of the Commonwealth (VUSSC). With its combination of online learning and face-to-face sessions, which are scheduled outside of working hours, the programme is a perfect fit.
"Education is what is going to improve our lives," notes Jacklyn. "Belize is one of the countries that needs a lot of development and we need more people who are passionate and caring enough to impart knowledge to young people."
Jacklyn works as the head of English Department at the Belmopan Comprehensive School and is an adjunct lecturer at the University of Belize. Raised with five siblings by a single mother, she now feels better equipped to make a difference for those who are less fortunate and help build their success. She says this programme has introduced her to leadership theories and philosophies and has helped her understand the vision of the Ministry of Education to make Belizean students globally competitive.
"Professionally, I feel better equipped to make decisions on behalf of my school. I feel the programme is preparing me to move up to a higher office and contribute to the future of education in Belize," she says.
VUSSC is supporting UB to build capacity and expertise in open and distance learning and increase the impact and reach of its graduate programmes.
According to COL's Education Specialist: VUSSC, Dr Mairette Newman: "This on-campus-online hybrid Master's programme offers flexibility and convenience to Belizean educators like Jacklyn who want to make a positive and lasting difference to education and schooling in their country."