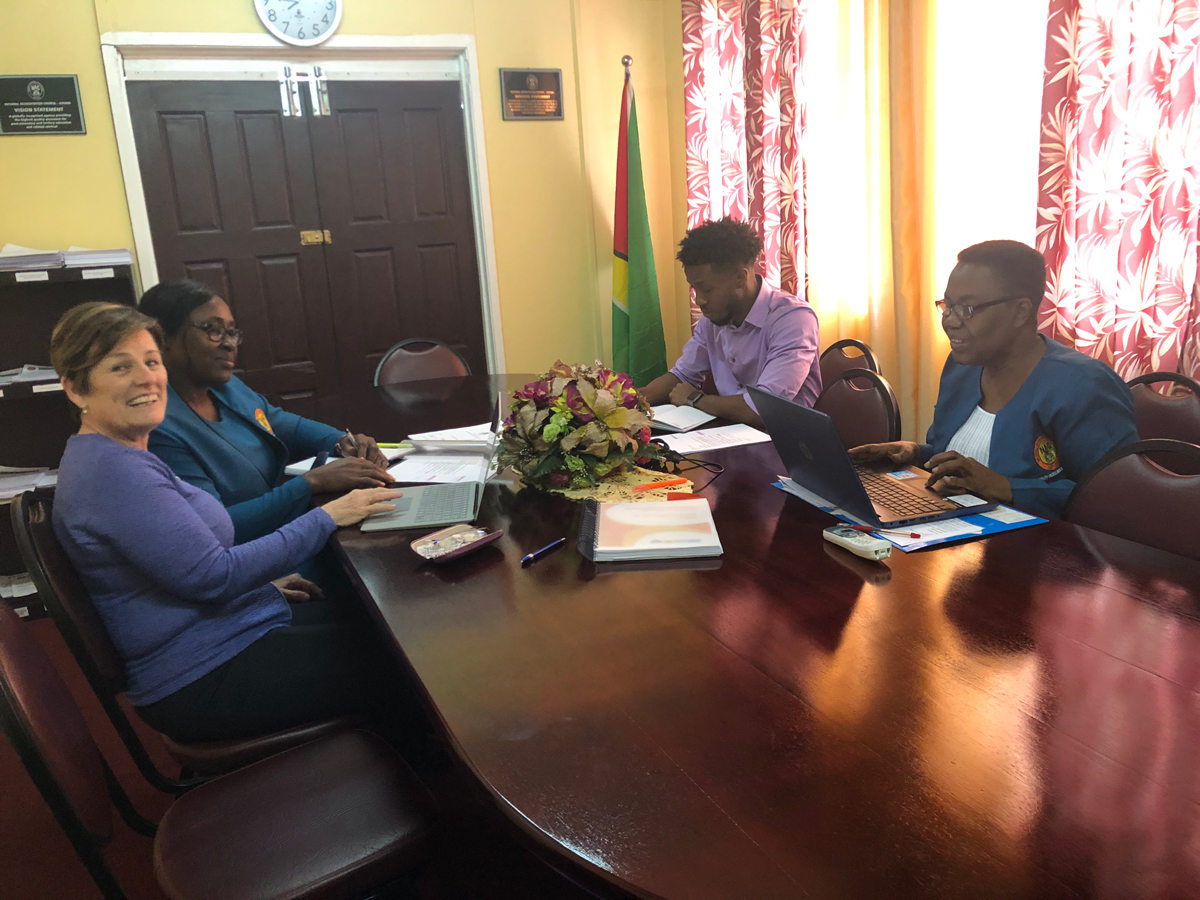 Reading Time:
4
min read
COL's Virtual University for Small States of the Commonwealth (VUSSC) is providing support to Caribbean nations to build capacity and expertise in open and distance learning (ODL). A series of recent meetings with key stakeholders in The Bahamas, Belize and Guyana helped determine the next steps for VUSSC in the region.
In The Bahamas, COL is supporting the Bahamas Technical and Vocational Institute (BTVI) to strengthen its capacity to provide quality online and blended learning. The next steps will include boosting instructors' capacity to design and deliver online courses in Maths, Literacy, Information Technology and Entrepreneurship which in turn will support a priority initiative at the Ministry of Education to create tech smart schools and ensure students have access to distance education.
In Belize, COL is working with the University of Belize (UB), the nation's premier degree granting institution, to deliver a Masters in Educational Leadership in a blended mode. UB is aiming to increase its graduate programmes and build a culture of research, and COL is providing support to strengthen faculty competencies to serve as research supervisors for graduate students from a distance.
In Guyana, the National Accreditation Council – Guyana (NAC-G) wants to quality assure online education, and COL is providing assistance to strengthen its technical capacity to quality assure online education offered by post-secondary institutions. COL is also assisting the University of Guyana (UG) to strengthen its capacity to deliver the BA in Youth and Community Development in a blended mode. Over 20 UG lecturers participated in a COL-supported workshop on Facilitating Online Learning: Strategies and Techniques.
Dr Mairette Newman, COL Education Specialist: VUSSC noted: "Increased access to education and particularly post-secondary education, is key to economic growth in the Caribbean. In a context of limited resources, online and blended programmes, supported by regulatory and quality assurance frameworks that address open and distance learning, offer a more affordable and flexible option for learners and institutions alike. Building capacity among educators in online learning is one of VUSSC's core priorities."