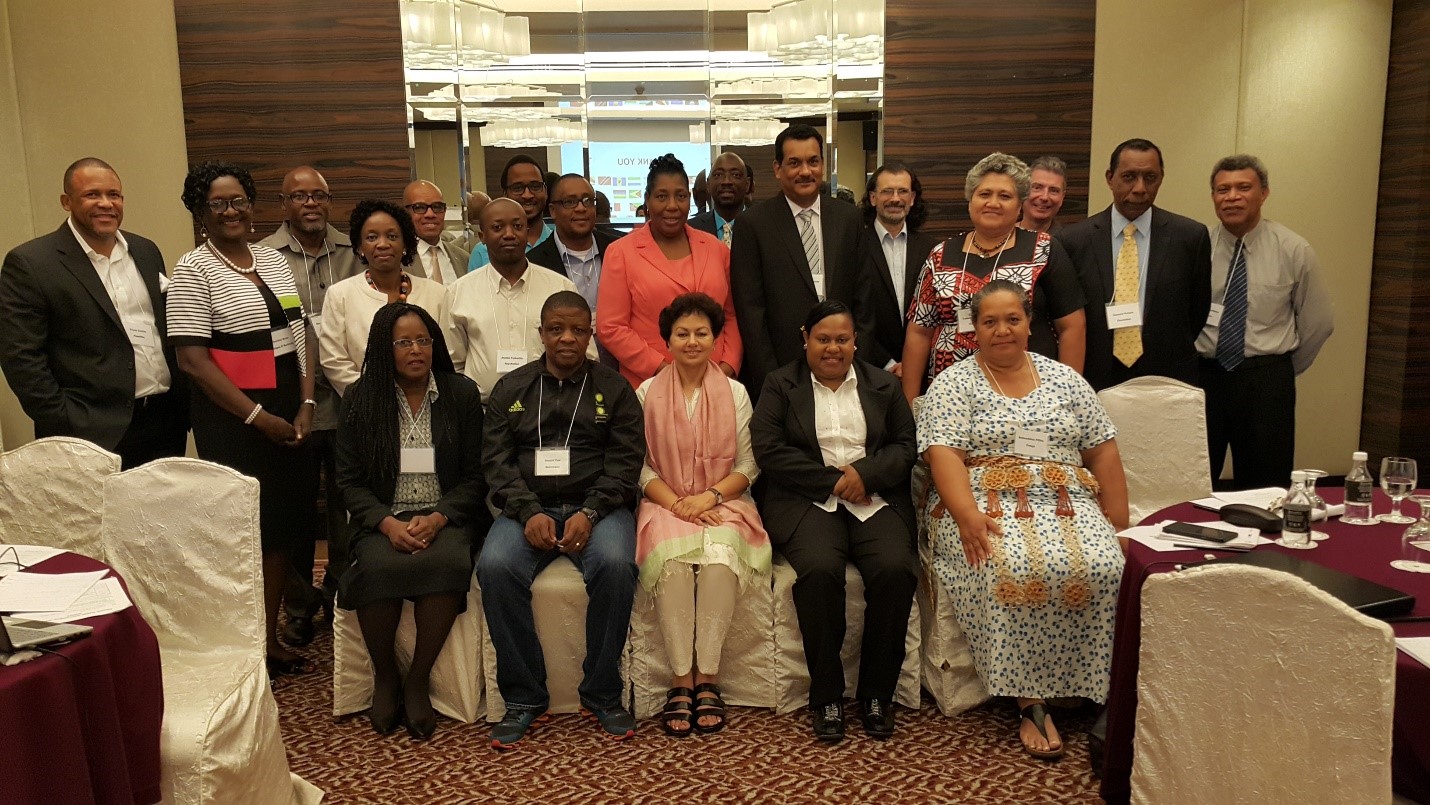 Reading Time:
2
min read
Each member state that participates in the Virtual University for Small States of the Commonwealth (VUSSC) is represented by an individual, usually nominated by the Minister of Education, who serves as a VUSSC interlocutor. They serve as a representive of their country and are responsible for providing strategic direction and taking decisions regarding their country's participation in VUSSC activities.
At a VUSSC interlocutors meeting during the Fifth Pan-Commonwealth Forum (PCF5), held in London in 2008, it was proposed and approved that a VUSSC Management Committee be formed and that it be constituted of eight members: six interlocutors (two interlocutors representing each of the three regions of VUSSC), the chair of the Transnational Qualifications Framework and the COL Education Specialist for VUSSC.
The last interlocutors' meeting was held in Malaysia in November 2016 where members presented their country's progress with regard to the implementation and new areas of focus for VUSSC. Interlocutors also agreed to make more efforts to institutionalise VUSSC.