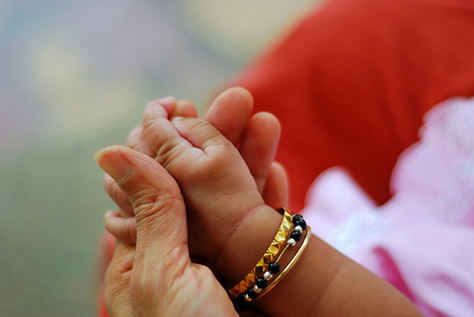 Reading Time:
4
min read
The Convention on the Rights of the Child details the protection rights of children, including protection from violence, child labour, exploitation, trafficking and more. Yet, many children are still at risk.
As part of the GIRLS Inspire initiative, COL is hosting a webinar with Mr Anees Jillani, founder and board member of the Society for the Protection of the Rights of the Child (SPARC), who will discuss child protection issues and initiatives, drawing on his work on children's rights and child protection in Pakistan.
Date & Time
Tuesday, 28 February 2017
Dar es Salaam: 19:00
Dhaka: 22:00
Islamabad: 21:00
Maputo: 18:00
Mumbai: 21:30
Vancouver: 08:00
Registration
To register, email info@girlsinspire.org
Seats are limited and filled on a first-come, first-served basis. Confirmed participants will receive the joining instructions to the webinar by email.
About Mr Anees Jillani
Mr Anees Jillani is a lawyer, author and founding member of SPARC. Mr Jillani has a JD from the University of Florida; an MLitt, from the University of Aberdeen and an MSc from Quaidi Azam University. Mr Jillani has written extensively on the issues of child labour and youth rights, including authoring Child Labor: The Legal Aspects; Cries Unheard: Juvenile Justice in Pakistan; Child Rights in Pakistan; UN Convention on the Rights of the Child and the Laws of Pakistan, as well as a number of other publications and academic works. He is a leading expert and voice on children's rights and child labour in the international community.
About SPARC
Since its foundation in 1992, SPARC has worked to promote the rights of children and empower them through advocacy supported by research, awareness raising, service delivery and human and institutional development. SPARC is based in Pakistan and runs a number of initiatives, including training, street children centres and advocacy initiatives.
Photo: "Apeksha" by mynameisharsha via Flickr is licensed under CC BY-SA 2.0.