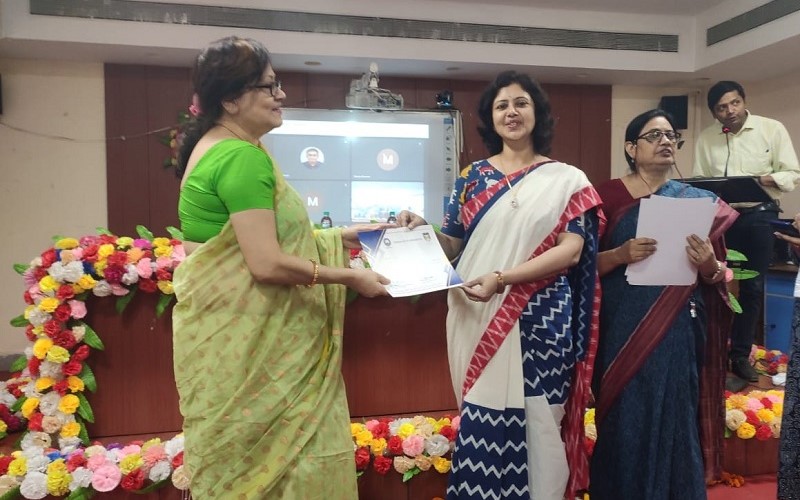 Reading Time:
3
min read
The Commonwealth Educational Media Centre for Asia (CEMCA), the regional centre of the Commonwealth of Learning (COL), recently supported the West Bengal State University (WBSU) in organising a capacity-building workshop on Open Educational Resources (OER). Faculty members of WBSU, its affiliated colleges and other prominent West Bengal higher education institutions received training in utilising, curating and creating OER. The workshop was inaugurated by the Honourable Vice Chancellor, Professor Mohua Das.
In his opening remarks, Dr B. Shadrach, Director of CEMCA, lauded WBSU's scale of operations with approximately 50 affiliated colleges, stating, "The University is impacting the lives of millions of students, mainly first-generation learners. Since both the National Education Policy 2020 and various guidelines of the University Grants Commission  are strongly advocating for blended learning and OERs in the teaching-learning process, this workshop on OER is a timely step towards implementation."
Dr Shadrach emphasised four distinct advantages of OER  for universities, teachers and learners. Firstly, it has the potential to broaden access and allow universities to reach out to millions of students. In doing so, it promotes the democratisation of education as the learning materials are accessible to all. Secondly, it would enhance the quality of teaching, learning and classroom practices, thus, positively impacting the learning outcomes. The third benefit of OER would be increased collaboration amongst student, learner and teaching communities and across universities and other higher education institutions. And lastly, its autonomy and responsibility in teaching-learning provide benefits to the learners.
COL and CEMCA promote the rapid design, development and delivery of quality gender-responsive OER.