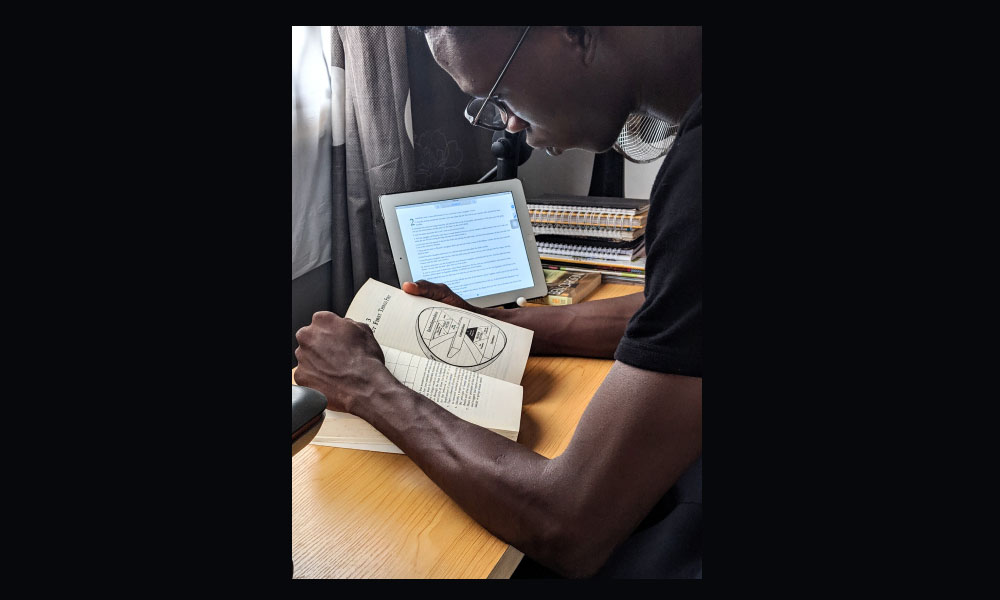 Reading Time:
10
min read
Introduction
Amidst the COVID-19 pandemic, university campuses across Africa have been urged to shift their teaching and learning online to stem the disruption to learners caused by nationwide lockdowns of institutions.
As restrictions ease across the continent, institutions that have quickly adopted online and blended-learning interventions in the first half of 2020 are presented with an either/or conundrum: retreating to a singular focus on classroom-based teaching or continuing and further investing in wholly online or blended-learning offerings. Other emerging world contexts are grappling with similar issues, including large-population countries such as Brazil, India, Indonesia, and Pakistan. Consensus seems that blended learning is the most likely change among institutions, which by most accounts is defined as up to 79% of teaching and learning being conducted online.
Over time, naysayers have lamented that online learning lacks engagement, is impractical (e.g., no lab-based activities), requires large and costly bandwidth (connectivity) and causes more problems than solutions amongst a resistant and disincentivised faculty. Not surprisingly, many of these issues have resurfaced in present day, with uneven connectivity being particularly relevant.
Important voices in higher education, including Philip Altbach and Hans de Wit and John Daniel have rightly remarked that online learning is not, nor never should have been, deemed an overnight solution. Online learning requires institutional vision and investment, proper pedagogical training, thorough (contingency) planning, varied instructional design, technology-oriented learning outcomes, reliable infrastructure, and ample learner support.
Put another way, online learning requires good quality assurance.
A Viable Quality Assurance Intervention: The Partnership for Enhanced and Blended Learning
COL has been supporting the quality assurance component in the Partnership for Enhanced and Blended Learning (PEBL) project, centred in East Africa. The primary focus is to develop a suite of blended learning courses, as open educational resources to be shared amongst the 23 participating universities located in Kenya, Rwanda, Tanzania and Uganda. The first of three batches of courses are freely available at OER Africa and can be re-used, adapted and re-distributed. The PEBL project is led by the Association of Commonwealth Universities (ACU), and is supported by Strategic Partnerships for Higher Education Innovation and Reform under the United Kingdom's Department for International Development.
To enhance the quality assurance supports in PEBL, COL has developed a quality assurance rubric for blended learning, and an institutional quality assurance review tool for blended learning. The rubric and the review tool include inputs from partners in the 23 institutions belonging to the PEBL network, along with the technical partners, which in addition to COL and the ACU, includes Kenya's Commission for University Education, the Staff and Educational Development Association (SEDA), and the University of Edinburgh.
The rubric will be applied to all blended learning courses, and all institutions are using the review tool to conduct internal reviews on their readiness for blended learning delivery. The product of these interventions will result in the drafting and executing of improvement plans to be carried out over the next 12 months.
Beware the Quick Fix to Pivot Online
In the bigger picture, any institution's rapid pivot to online or blended learning should be met with caution. While feasible through a variety of platforms, it is becoming increasingly clear that such learning expands far beyond uploading PDFs, posting videos and enabling discussion forums. Instead, it requires a fundamental shift in teaching and learning that must be mandated by institutional leaders, particularly if online interventions are to mature as integral components of an institution's learning ecosystem.
Without a view to sustainability, institutions will likely retreat to a business as usual approach to learning, that is more teacher-centred than learner-centred. The problem, however, is that such 19th century learning is increasingly impractical in the 21st century. Reticent institutions will be exposed to any subsequent disruption and may exacerbate the otherwise poor quality of teaching that has been reported in African institutions, and which the PEBL project is focused on addressing.
Starting with sound quality assurance, continued dedication toward online learning requires strong and consistent political will, more funding, and a certain risk tolerance to nurture learners with skills necessary for 21st century employment.
Institutions' risk management strategy will now need to address how it will maintain a cohesive and quality learning environment if and when the next pandemic, recession, or natural disaster occurs. Indeed, the disruption to higher education caused by COVID-19 is of a magnitude unseen in the post-War era. Yet, as enrolment in higher education continues its upward trajectory – with some of the greatest enrolment gains occurring or forecasted in Africa – institutions need to invest in online and blended learning with vigour. Campus-based solutions will not be sufficient for the imminent surge of Africans seeking enrolment in African institutions.
The gradual shift to online learning, and its rapid rise amidst COVID-19 is a global phenomenon. Of the nearly 20,000 post-secondary institutions around the world, how many will now shy away from online learning? Will governments make concerted efforts to support online and blended learning, especially for their publicly funded institutions?
The new narrative in higher education will be centred on current interventions and future mitigations. Distilling this down to online or blended learning, while carefully considering how an online intervention should unfold, requires referencing tools, best practices, etc. In this instance, the quality assurance tools developed by COL under the PEBL project are proving to be viable instruments that can enable and prepare an institution, faculty, or individual lecturer to engage in online and blended learning with purpose and a vision to enhance the learning experience, including the circumvention of future disruptions. University leaders must note and give quality assurance processes the seriousness needed to build sustainable online or blended learning offerings in their institutions.