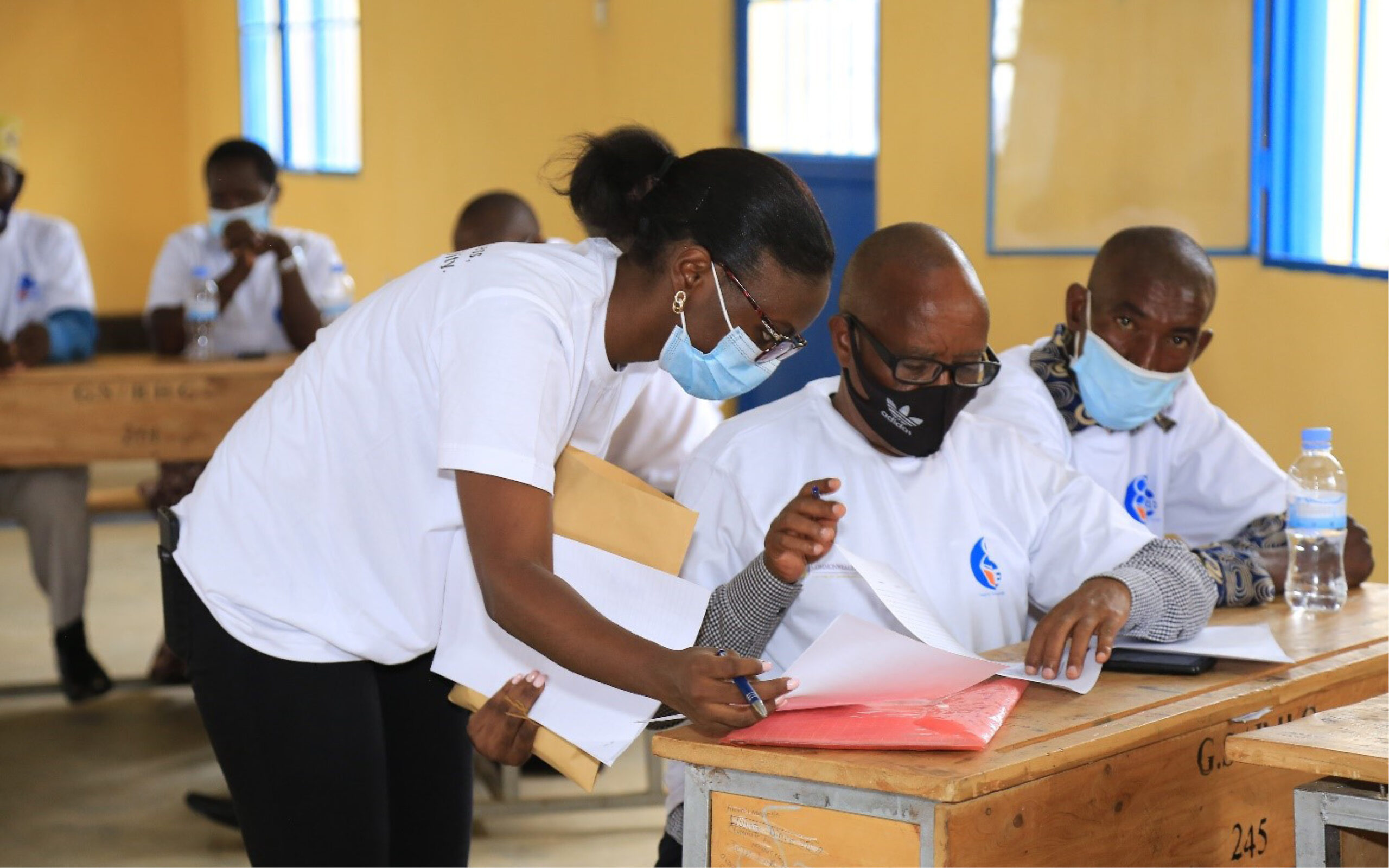 Reading Time:
3
min read
Teaching and learning in marginalised communities is fraught with many challenges, including low literacy among parents and lack of access to technologies. COL's Parental Learning for Uninterrupted Schooling (PLUS) project has been designed to improve parental involvement in children's learning, as well as support parent-teacher engagement in such communities.
A recent workshop organised in partnership with Inspire, Educate and Empower (IEE), Rwanda, sensitised stakeholders on the benefits of parental and familial involvement in the education of their children.  It drew 100 participants from 20 school communities in Burera and Gatsibo, two districts which are considered disadvantaged with a combined adult literacy rate that is below the national average. This, among other factors, presents a challenge for parent-teacher collaboration in pupil learning.
COL's Education Specialist: Teacher Education, Dr Betty Ogange, said, "To achieve effective parental involvement, it is important to ensure continuous learning and engagement with the parents throughout the schooling of their children. We aim to achieve this using in-person capacity building as well as technology-based distance learning, counselling, communication and other engagements."
Workshop participants discussed the knowledge, skills and resources needed to ensure effective contribution of parents to the learning of their children at different stages, especially the secondary education cycle. Parents and teachers who had participated in the programme shared their experience during the workshop.
Ms Muzayazire Brigitte, a teacher at Umuyobozi, G.S. Ndama in Gatsibo observed that the number of students missing classes had reduced because of the sensitisation that had been done from home to home.
Another participant, a parent from a village in Gatsibo, noted the training had made him realise the importance of his role for good learning results of his children.