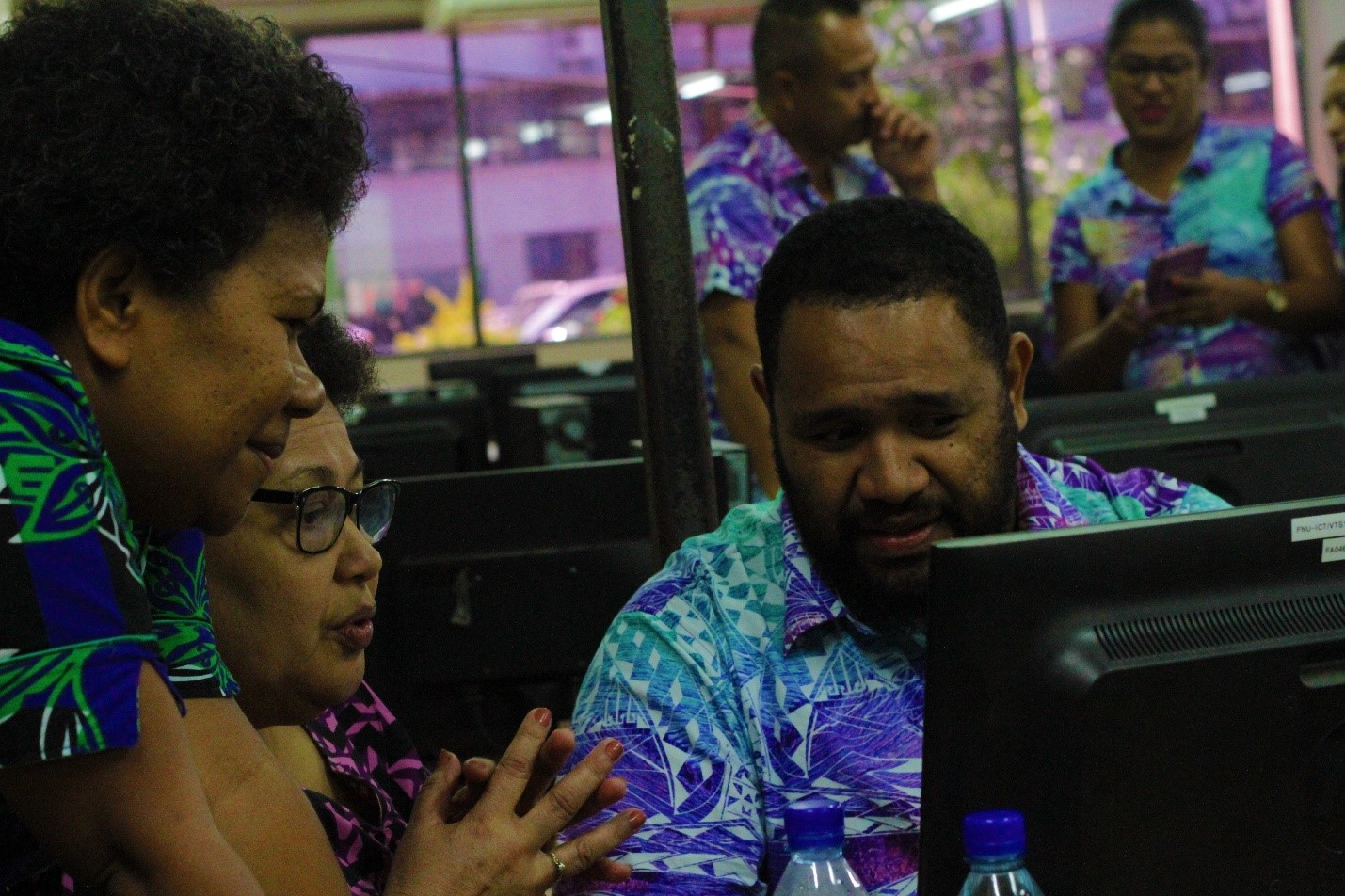 Reading Time:
3
min read
As part of the efforts by Fiji National University (FNU) to mainstream technology-enabled learning (TEL), COL supported a two-day workshop on eModeration. The purpose of the workshop, which was held on October 30 and 31, 2019 was to build the capacity of teachers in facilitating blended and online courses. It was attended by 14 teachers from various schools from within the university and covered such areas as models of eModeration, building online communities, communication channels, and skills and competencies of online moderators.
Professor James Poundar, FNU Pro-Vice-Chancellor for Learning & Teaching, opened the workshop and reinforced the need for proper online facilitation, and the importance of learning design to create an appropriate learning environment online to engage with students.
Dr Deepak Prasad, FNU Associate Dean, Learning and Teaching Enhancement, thanked COL for its continued support and encouraged participants to use technology to create flexibility in the teaching process. He emphasised that "teachers need to experiment using different facilitation techniques to engage learners in active learning opportunities so that they develop deeper understanding of the concepts being covered."
COL's Education Specialist: eLearning, Dr Sanjaya Mishra said, "the workshop was part of COL's on-going support to FNU for implementing TEL by building internal capacity of the teachers to integrate a range of technologies in teaching and learning. As a result of this training, teachers will be able to design appropriate activities to facilitate higher-order cognitive skills".