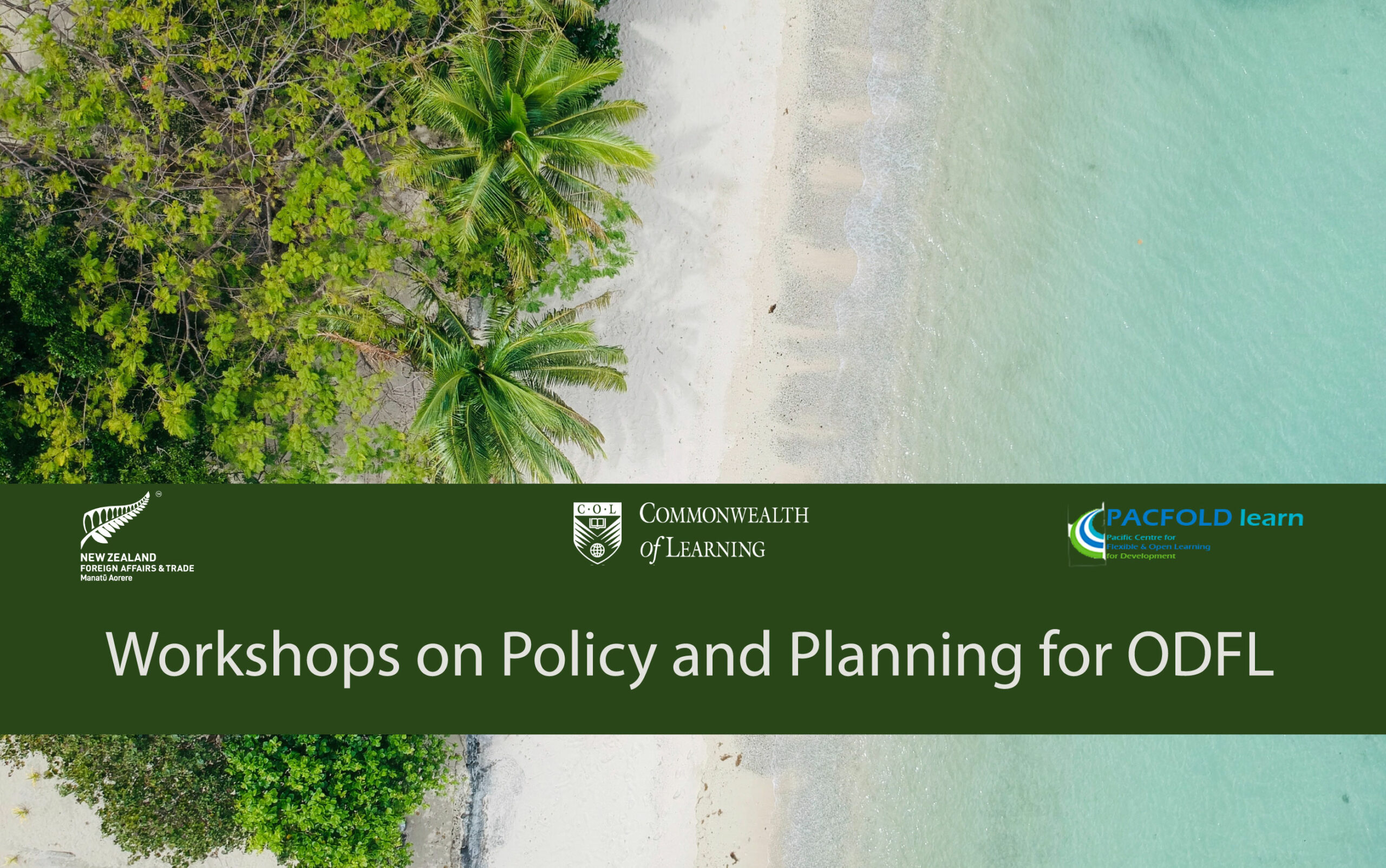 Reading Time:
3
min read
COL organised online workshops for officials in ministries of education in the smaller island countries of the Pacific on policy and planning for open distance and flexible learning (ODFL). There were three sessions in the workshops which were held in June – July 2022. Over 20 ministry officials from Fiji, Kiribati, Nauru, Papua New Guinea, Samoa, Solomon Islands, Tonga, and Tuvalu participated. As part of the Partnership for Open, Distance and Flexible Learning initiative, the main objective of the workshops was to improve officials' knowledge of policy and planning to support ODFL.
The workshops were organised in three inter-related sessions with the topics on:
Understanding the Open, Distance and Flexible Mode of Delivery
Distance Education Policy & Systems
Distance Education Policy & Planning
Participants were introduced to the role of open, distance and flexible education provision in addressing the educational needs in the Pacific and had an opportunity to share their experiences on how to address the challenges in implementing effective distance education in their countries. By the end of the workshops, participants had sufficient understanding to draft or to improve distance education policies for their own countries and to plan for the effective implementation of policy.
COL's Education Specialist: Open Schooling, Dr Tony Mays said, "Too few countries have national policies related to ODFL provision and where policies do exist, they often do not explicitly address open schooling. However, post-pandemic, we have learned that provision of schooling opportunities through ODFL is not only possible, but it should also actually be seen as a critical component of a resilient education system."