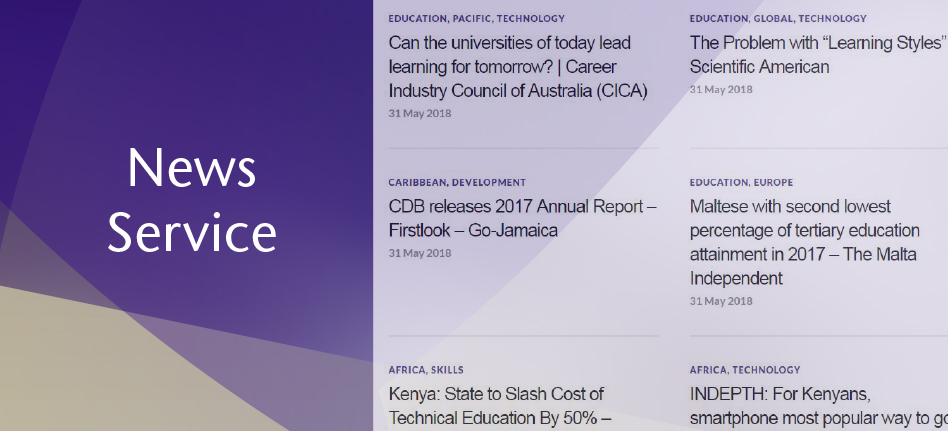 The Commonwealth of Learning's Daily News Service is a curated source for 'learning for sustainable development' news from across the Commonwealth and around the globe.
COL distributes a weekly news email service which includes highlights of the week. Click here if you wish to subscribe.
Please note that inclusion of a news item in this service does not imply an endorsement from COL.