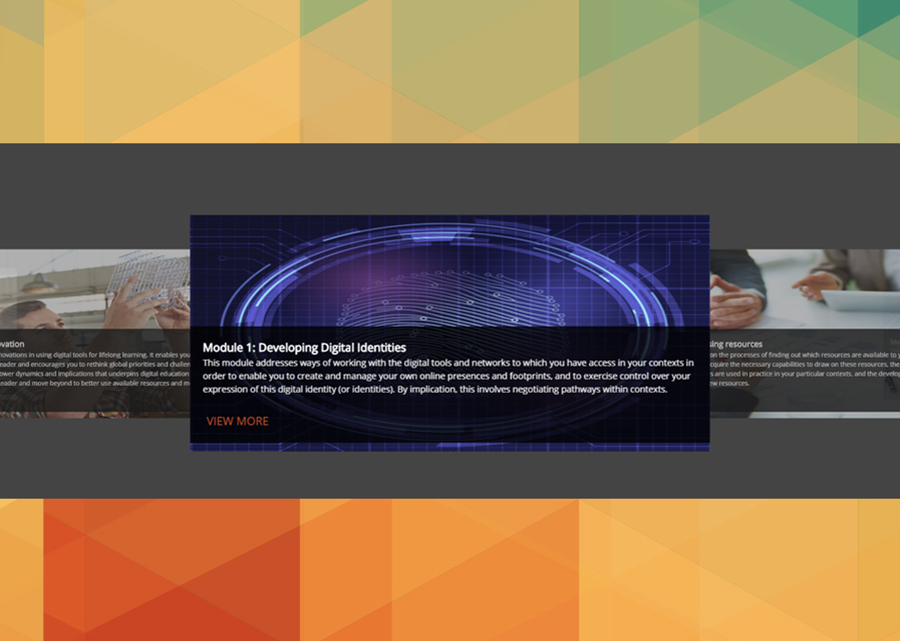 The Commonwealth Digital Education Leadership Training in Action (C-DELTA) is a long-term programme of COL to promote a digital education environment in Commonwealth member countries. It engages with governments, educational institutions, teachers, and civil society organisations to assess digital education competencies, develop learning materials around the digital education skills, provide training opportunities for teachers, and monitor student achievement and their relationships to livelihood. The C-DELTA programme provides a framework for fostering digital learning, and develops skilled citizens for lifelong learning. It will help develop leaders who can demonstrate how to use information and communication technologies effectively and influence others around them to use digital technology appropriately and effectively for learning (and earning) and support sustainable development.
Adoption of C-DELTA in a country will assist in understanding the level of digital education leadership skills in its educational institutions, and provide a national benchmark for planning and budgeting to help those institutions that may be left behind the national average. COL will help governments by providing the necessary support to adopt the courses for skill development. COL will also assist educational institutions to provide local training of teachers for digital education leadership.
Individual learners can assess and develop their digital education skills using the online resources of COL to get certified online. The C-DELTA platform allows individual students and teacher/practitioners to register and learn and receive digital badges and certificates that can be used as credential in their resume to improve their employability in the job market.
Data gathered through the C-DELTA programme will help measure the digital education leadership skills in Commonwealth member countries, and will serve as a tool for programme planning and management at COL and by participating governments. As a byproduct, COL will also be able to release an index of digital education leadership competency in the Commonwealth on a regular basis.
Since the launch of the C-DELTA platform, COL has supported governments and institutions in Antigua & Barbuda, Bangladesh, India, Kenya, Mauritius, Saint Lucia, South Africa, Sri Lanka and Uganda to implement capacity building of students and teachers on digital education skills.
Available at: Platform