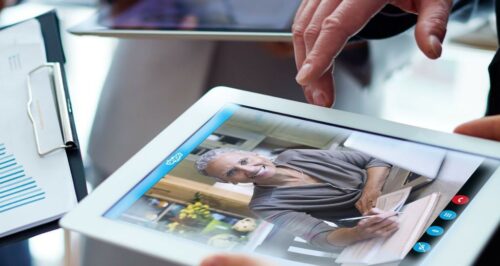 eLearning for International Organisations (eLIO) is a service initiative of the Commonwealth of Learning (COL) that works with international organisations on a social enterprise basis.
eLIO specialises in the development and delivery of professional development courses and projects. Over the past twenty years, eLIO has progressively diversified its services to provide innovative solutions to meet the needs of globally dispersed staff and enable learning for sustainable development.
eLIO has developed a suite of online courses titled 'Essential Skills for International Organisations' covering a range of communication, and leadership skills to assist staff in addressing specific challenges faced by international organisations.
eLIO also works with international organisations to offer customised course development and delivery, and administration services for online training. eLIO makes use of open-source and client learning management systems (LMS) as well as other platforms such as mooKIT for broader audiences.
eLIO attributes its tutor supported learning model as a key component of its high learner success rates averaging over 80 per cent. This model includes online self-study, peer-to-peer discussion, tutor support and feedback.
eLIO welcomes partnerships with international organisations on projects that use and promote online learning for training and offers consultancy services to help organisations to create their own online learning programme.
For more information on these diversified courses and services, please see the brochure here, or contact:
Ms Nicole Yip, eLearning Assistant
Email: nyip[AT]col[DOT]org
Customised Course Development & Delivery
eLIO has been working with international agencies such as ILO UNHCR, UNICEF, WHO, and the World Bank over the past twenty years to provide customised services to meet their staff development needs. This includes developing, adapting or updating courses for online delivery on a contract basis. Course delivery services may include learner administration, recruiting, assigning and managing tutors, supplying a platform when required as well as overall project management. While cohort-based delivery is popular, continuous enrolment is also possible for courses developed strictly for self-study.
These services complement blended learning programmes that have met with high levels of satisfaction – from workshop participants to training and development staff alike.
Course Administration Services
eLIO offers classic course administration services for international organisations that have training content and seek a reliable partner to administer their training to large numbers of staff using a secure LMS. Services are customised based on client needs.
Training and Consultancy
eLIO draws on a wealth of COL experiences, resources and experts in the provision of customised training services including in quality assurance of online learning. Examples of online learning support may be in course administrative and tracking systems, tutor training/tutoring models, peer-to-peer support, practice standards and accreditation of online learning.
eLIO helps international organisations to achieve better learner outcomes.
Projects
eLIO partners with organisations to support projects of mutual interest. Past projects have focused on evaluation, gender, and quality assurance in online learning. eLIO works internationally on behalf of COL, to share innovations and impacts to locales beyond the member states of the Commonwealth.
eLIO Courses
eLIO has available six courses as part of its 'Essential Skills for International Organisations' programme:
Core Oral Communication
Advanced Oral Communication
Core Written Communication
Advanced Written Communication
Core Facilitation and Team Building
Advanced Facilitation and Team Building
Each course is designed for 30-35 hours of study over 12-16 weeks. Learners can study online or offline making use of their computer or mobile device. Course delivery includes an assigned tutor to answer learner questions and provide detailed feedback on assignments. Discussion forums are also available for peer-to-peer learning and to help learners apply their studies to the workplace.
A variety of flexible arrangements can be offered including for small and large cohorts with fixed start and end dates.
There are no prerequisites or recommended sequence for any of these courses.