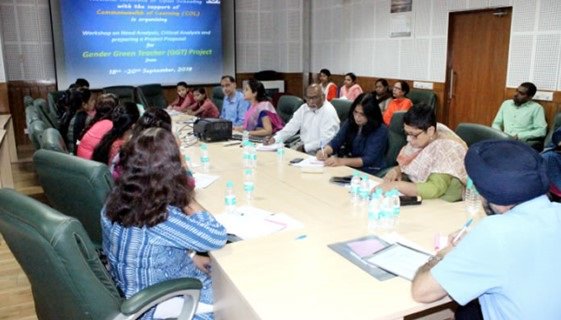 Education is a focus for Sustainable Development Goal (SDG) 4, and it also plays a role in achieving SDG5 (gender equality) and SDG13 (climate action). To integrate education into issues of gender and the environment, teachers need to be adequately prepared in these areas, both in terms of their own knowledge of the topics, but also how to mainstream these topics into their teaching so as to make an impact on their learners.
The National Institute of Open Schooling (NIOS) is an autonomous organisation under the Ministry of Human Resource Development, Government of India and the largest open schooling system in the world.
NIOS is a suitable agency to bring about change in the areas of gender and environment. NIOS reaches out to its diverse learners through its vast network of 22 regional centres and more than 6,500 study centres spread throughout the country. NIOS has been given the responsibility to start this project. The integration of gender and environment into the education system is envisioned to improve teaching and learning outcomes, creating a positive impact on the learners.