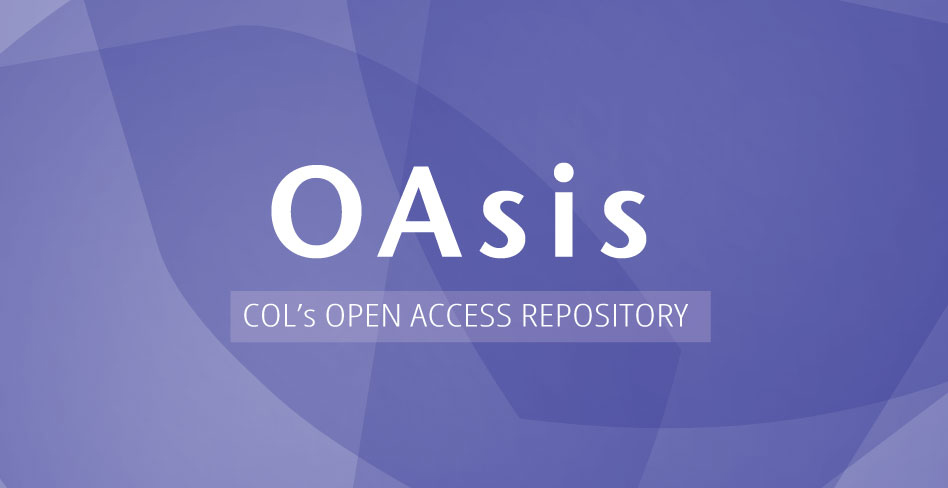 OAsis is the Commonwealth of Learning's open access repository for learning resources and publications with over 5,000 entries.
Built on DSpace, a premium open source platform for online repositories, the resources found here are licensed under Creative Commons BY-SA 4.0 and can be freely downloaded for reuse and adaptation with attribution to COL (license exceptions are noted).
Open Access / Open License
Digital and online
Publications are preserved for the future via unique handle IDs and Digital Object Identifiers (DOI)
Easy to navigate and search
Thousands of curated publications including open educational resources, peer-reviewed papers, publications speeches and presentations
Oasis, COL's open access repository is available at oasis.col.org.
Available at: Brochure