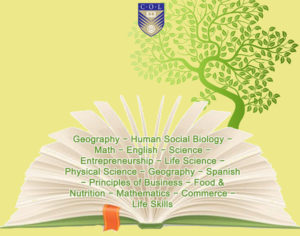 The COL Open Schools Initiative launched an Open Educational Resources (OER) Project in 2012 to provide materials under the Creative Commons licence agreement to support independent study in 17 specially selected secondary school subjects. Funded by the William and Flora Hewlett Foundation its aim is to broaden access to secondary education through the development of high quality Open Distance Learning (ODL) or self-study materials.
These specially selected OER subjects include:
Open Educational Resources are free to use and increase accessibility to education. These materials are accessible for use in six countries: Botswana, India, Lesotho, Namibia, Seychelles and Trinidad & Tobago. Other interested parties are invited to use the materials, but some contextual adaptation might be needed to maximise their benefits in different countries.
The OER for Open Schooling Teachers' Guide has been developed to guide teachers/instructors on how to use the Open Educational Resources (OER) in five of these courses. The aim of this teachers' guide is to help all teachers/instructors make best use of the OER materials. This guide is generic, but focuses on Namibian examples.
English
Entrepreneurship
Geography
Life Science
Physical Science
Acknowledgements:
National Open School of Trinidad & Tobago (NOSTT)
Ministry of Education and Skills Development, Botswana
Botswana Open University, formerly Botswana College of Distance and Open Learning (BOCODOL)