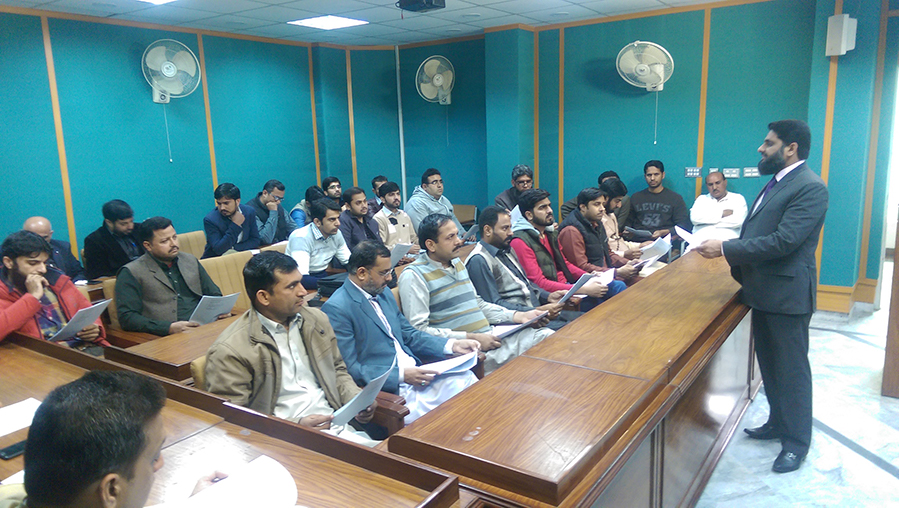 Reading Time:
3
min read
A recent study commissioned by the Commonwealth of Learning (COL) has shown that the Commonwealth Executive Master's in Business Administration and Master's in Public Administration (CEMBA/CEMPA) programme yielded an increase of more than CAD200 on graduates' monthly earnings/income.
The study, conducted at Allama Iqbal Open University (AIOU) in Pakistan, revealed that for every dollar a student invested in CEMBA/CEMPA, an average return of CAD3.39 was received. There was also an increase of 28.5 percentage points in the probability of having an occupation as a manager, which corresponded to more than twice that probability in 2012 for the treatment group.
COL Education Specialist: Higher Education Professor Romeela Mohee said that "the objective of CEMBA/CEMPA is to empower people with the learning that enables them to be agents of economic and social development. This study set out to evaluate and provide evidence of the programmes' effect on labour market outcomes."
Professor Hassan Raza and Mr Salman Qureshi of AIOU said that: the CEMBA/CEMPA programme helps students develop managerial skills for strategic decision making under critical circumstances. The programme produces employable graduates and supports knowledge creation and cultivation of innovative minds through research oriented activities.
COL is collaborating with 11 higher education institutions across the Commonwealth to offer the CEMBA/CEMPA programme which is designed for part-time study by busy working professionals, in response to growing demands for post-graduate level education in business and public administration.
The report of the study can be found here.