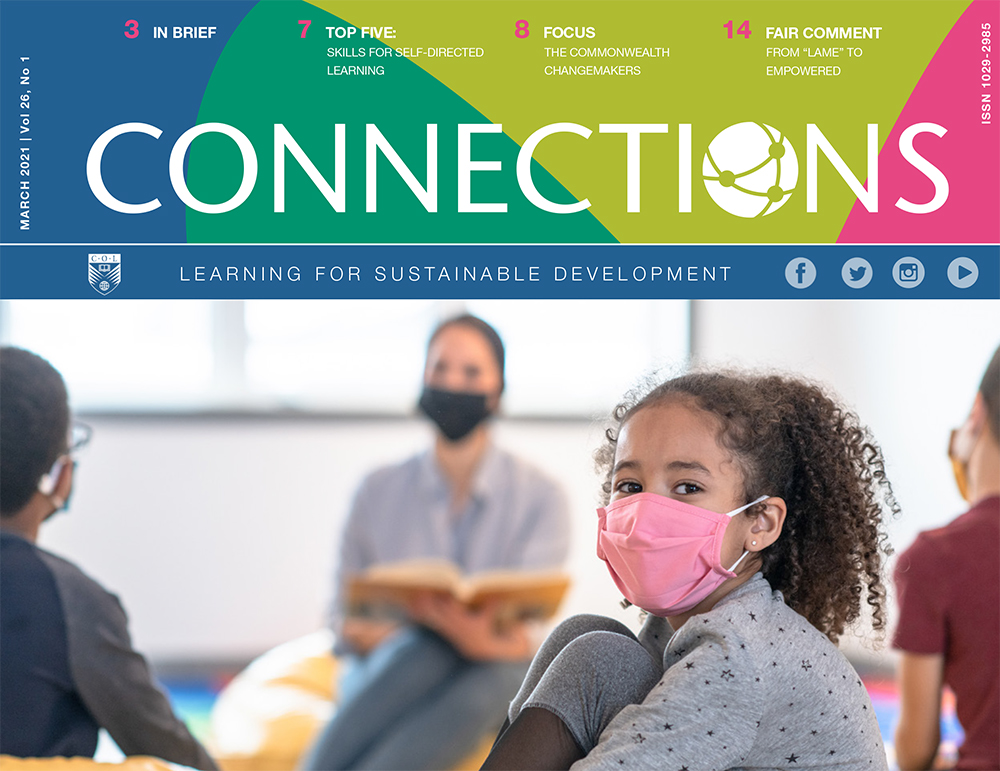 Reading Time:
33
min read
Download the digital version (PDF) from OAsis
Sign up to receive email updates from COL
COVER STORY
---
Revive and revitalise education for the COVID-19 generation
"In the last 12 months, it has become increasingly clear that education and lifelong learning will be at the centre of the post-pandemic 'reset'."
The COVID-19 pandemic has been one of the greatest disruptions in modern history, affecting the lives of students, teachers and entire communities.
According to new data from UNESCO, one year into the crisis, more than half the world's students still face significant disruptions to their education. Digital infrastructure challenges continue to exacerbate existing inequalities, and teachers need ongoing support to effectively harness technology to meet their students' needs.
Over the past year, COL has been instrumental in helping Member States revive and revitalise education and lifelong learning. COL supported Nigerian universities to go dual-mode and provided assistance to integrate distance and technology-enabled learning in institutions in Antigua and Barbuda, Kenya and Malaysia.
COL also helped to integrate employability into the curriculum in Zambia and to develop online safety and privacy policies at the University of Rwanda. A video-on-demand service aligned to the curriculum needs of the Pacific Island States was launched to improve STEM outcomes for students in the region.
COL has provided resources, tools and expertise towards skills development for sustainable recovery across the Commonwealth. Capacity-building efforts have included training in the areas of cybersecurity, virtual labs for science teachers, inclusive-education MOOCs, and technology solutions for farmers and rural entrepreneurs.
In the last 12 months, it has become increasingly clear that education and lifelong learning will be at the centre of the postpandemic "reset" keys to creating inclusive, safe and sustainable societies that will be resilient in the face of future crises. COL will continue to support Member States to gear their education systems towards this goal.
Photo: istockphoto.com
REGIONAL NEWS
---
PAN-COMMONWEALTH / GLOBAL
COL President at the Nobel Week Dialogue

Professor Asha Kanwar was invited to participate in the Nobel Week Dialogue, which is organised annually as part of the official Nobel Week programme. The event brought together eight Nobel Laureates and leading experts in a variety of disciplines from across the world for insightful discussions about the role of learning and education in building inclusive and resilient societies. Speaking about the benefits of open and distance learning (ODL), Professor Kanwar noted that it can increase access to education, reduce costs and improve quality – all with a lower carbon footprint. She spoke about the importance of ODL in bridging divides and contributing to equitable outcomes.
You can watch the Dialogue recording here.
COL presents COVID-19 response at EMAG
At the sixth meeting of the Commonwealth Education Ministers Action Group (EMAG), Professor Asha Kanwar presented key features of COL's comprehensive response to the education challenges caused by COVID-19. The online meeting deliberated on priorities for strengthening the capacity of education systems in the Commonwealth in light of the pandemic.
Secretary-General speaks on women's leadership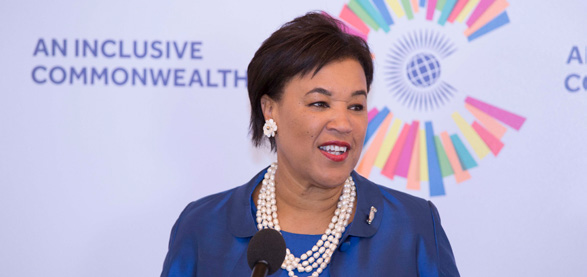 Professor Asha Kanwar moderated a webinar with the participation of the Secretary-General of the Commonwealth, the Right Honourable Patricia Scotland QC. Organised as part of the CommonwealthWiseWomen online series, it focused on the ways to develop women's leadership skills. The Right Honourable Patricia Scotland provided examples of women's leadership from the Commonwealth and beyond and stressed the importance of inclusivity as a driver of change.
You can watch the webinar recording here.
Online co-design workshop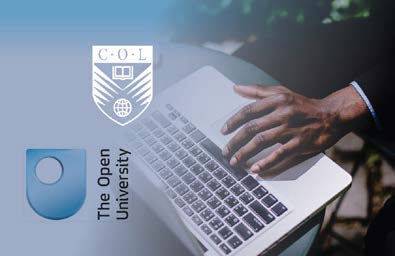 An online co-design workshop for decision makers, classroom practitioners and teacher trainers from Jamaica, Kenya and Uganda marked the launch of a project aimed to build capacity in inclusive education. Organised in partnership with The Open University, UK, it initiated the development of two massive open online courses on inclusive education: Inclusive Teaching and Learning and Creating an Inclusive School. The workshop provided an opportunity for participants to design material that is contextually relevant and meets the professional development needs of practitioners in inclusive education.
Inclusive teaching and learning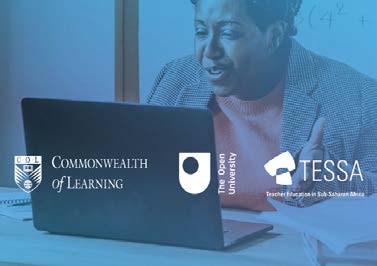 Although policies on inclusive teaching have been enacted in many countries, teachers still need support, resources and training in order to practise true inclusion that transcends all learner needs in the classroom. This was the key focus of the MOOC offered by COL and the team from The Open University's TESSA programme, which brought together 328 participants from across the Commonwealth. This course was the first of a pair that draws on the UNICEF Wave Model for inclusive education.
The second course in the inclusive education series starts 12 April. It supports professionals in working together to create an inclusive ethos and culture and to collaborate with stakeholders for the benefit of all learners, but particularly those with a special educational need.
Visit here to register.
Competencies in promoting gender equality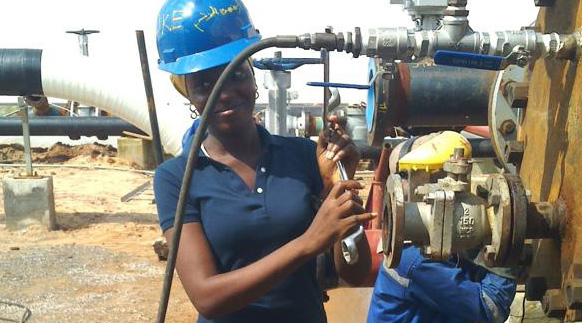 COL launched a capacity-building programme for its partners to advance gender equality in their workplaces and in the communities that they serve. The programme spans four Commonwealth regions" Africa, Asia, the Caribbean and the Pacific" and involves 11 organisations. A series of online workshops focuses on developing competencies in promoting gender-equal roles and relations for women/girls and men/boys, countering negative gender stereotypes and integrating a gender perspective into development programming. COL's programme can also serve other development organisations in their efforts to build capacity in gender equality and women's empowerment.
In their own words
Since the launch of the COL-Coursera Workforce Recovery Initiative in May 2020, over 150,000 Commonwealth citizens have gained access to free online courses taught by highly reputed professors and mentors from top universities and companies around the world. With a selection of 5,000 courses in 400 specialisations, attuned to employability, learners were able to gain new skills in the face of job market disruptions caused by COVID-19. For many, this was a transformative experience.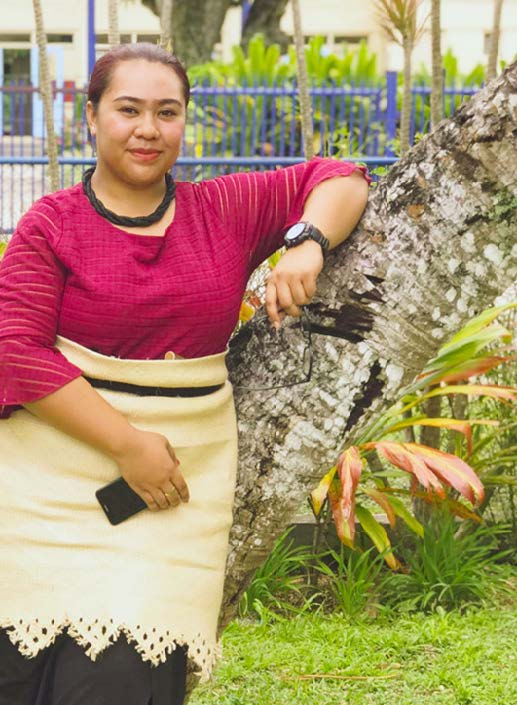 'Ilaisaane Lolohea Manu (Tonga) appreciated an opportunity to learn new ideas, skills and techniques and meet new friends. She managed to complete 18 courses, which she called an investment in personal and professional development. She is now determined to bring innovative methods and solutions to the work that she does, for the wider benefit of Tonga.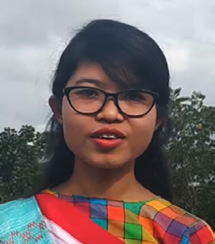 Runi Chakma (Bangladesh) is a first-generation learner from an indigenous community. She understands full well the importance of developing skills for her future professional life. Obtaining completion certificates from universities around the world boosted her self-confidence. Runi identified "writing professional emails in English" and "communicating in the workplace" as some of the newly developed competencies that increased her
chances of getting a job.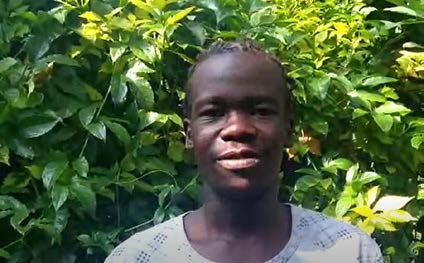 Johnstone Muruka (Kenya) is an environmentalist and an entrepreneur who has taken 18 online courses after joining the COL-Coursera Workforce Recovery Initiative. The skills and knowledge he gained helped him develop his own environmental business to make cleaner living spaces by converting everyday waste into sustainable fuel, as recommended in the UN's Sustainable Development Goals. Johnstone was nominated for an award for youth-led business initiatives that mitigate the consequences of COVID-19.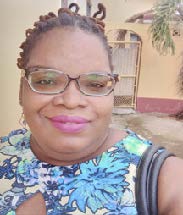 Ronelle Biscombe (Saint Lucia) is a teacher by training. She enjoyed the variety of offerings, exploring courses ranging from Chinese for Beginners to those focusing on business. Ronelle has also improved her skills in teaching English to non-native speakers and is currently completing studies in teaching French as a second language. The programme inspired her to think innovatively, and she now sees opening her own business as a new possibility for her future.
COL presents at Educa Global Berlin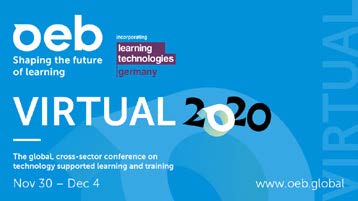 Professor Asha Kanwar delivered a keynote address at the 26th edition of Online Educa Berlin, the global, cross-sector event on technology-supported learning and training. In a presentation titled "Brave New World that Has Such Education Futures," she spoke about the blend of in-person learning with online technologies that are affordable, accessible and available as the model for the future and the need for governments and institutions to develop policies to leave no one behind. According to Professor Kanwar, policies on ICT infrastructure and governance will determine how technology can close rather than widen divides.
Visit here to access the full transcript of the presentation.
Podcasting for innovative classrooms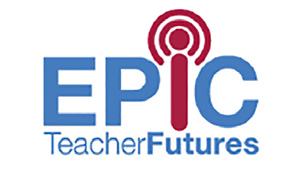 To promote the co-creation of audio-based resources for learning in low-resource settings, COL has launched "Educational Podcasting for Innovative Classrooms" (EPIC). It includes online podcast streaming as well as collaboration spaces for in-country teacher communities of practice. There is also a podcast portal for teacher-generated content, a teacher professional development and community area, as well as links to other resources for teacher professional development. Currently, EPIC has country groups for Kiribati, Nigeria and Sierra Leone.
For more information on how to become a member, please visit https://epic.colvee.org or email.
COL's course wins international award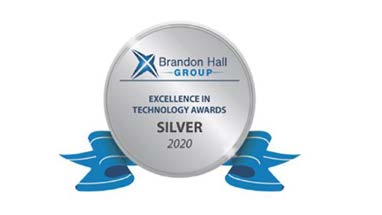 COL's online course Understanding Open Educational Resources won a prestigious Brandon Hall Group Silver Award for excellence in the Learning Management Measurement/Business Impact Tools category. The course caters to the need of teachers and policy makers to quickly learn about the merits of openly licensed educational resources and has been used by over 13,000 people worldwide since 2018.
The course can be accessed here.
New videos on online learning from Tony Bates
In collaboration with COL, Dr Tony Bates has produced a new video series on the key issues in online and digital learning. Taking into account the impact of the COVID-19 pandemic, the videos focus on such areas as developing quality blended learning courses, digital learning and the new economy, new learning technologies and their potential/limitations for teaching and learning, as well as online learning in the K-12 school system.
The videos are available on COL's YouTube channel.
Upcoming Courses
29 March to 30 April 2021 – The Blue Economy: Blue Space.
To register, please visit: https://www.mooc4dev.org/BlueEconomy4
12 April to 7 May 2021 – Planning a Family and Intergenerational Literacy and Learning (FILL) Programme.
This is an invitation-only course. For more information, please e-mail.
Teaching maths with technology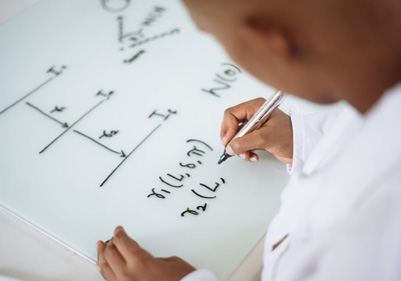 COL's innovative course aiming to skill maths teachers to offer engaging online learning has brought together over 1,350 educators from 54 countries. Teaching Mathematics with Technology was developed to help teachers improve their skills in creating digital resources promoting student-centred pedagogy and in offering engaging learning experiences. Due to the central role of mathematics in the school curricula of most countries, the use of technology in teaching this subject has taken on a new urgency during the COVID-19 pandemic. The course has demonstrated the need for teachers to be aware of subject-related OER as well as the tools to create teaching resources to improve classroom practice, irrespective of the delivery mode.
Workshops on digital assessment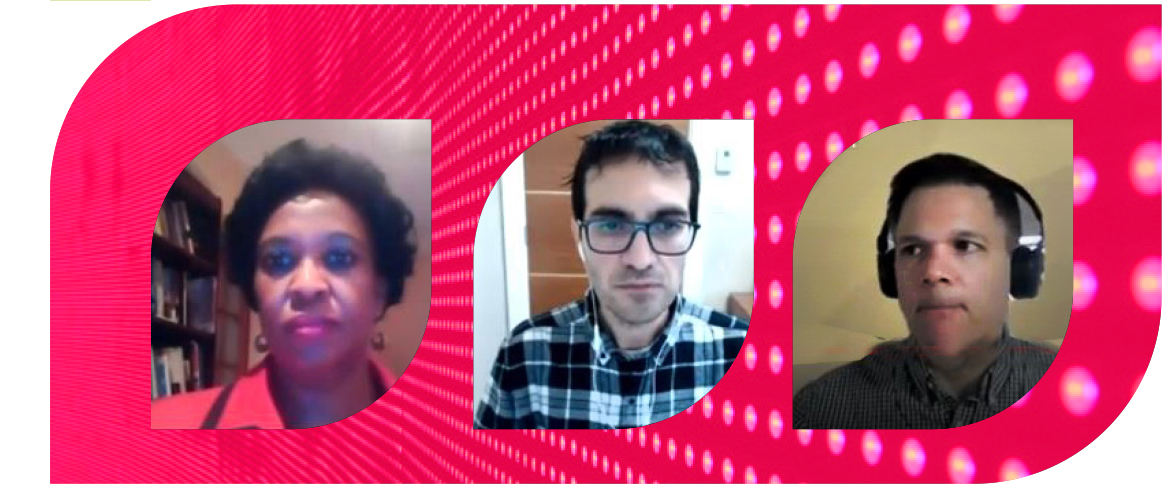 Drawing from current research and practice, COL Chairs Professor Mpine Makoe of the University of South Africa and Professor George Veletsianos of Royal Roads University, Canada led a workshop as part of COL's online series on digital assessment. It brought together 228 participants and focused on learner-centred design as the key driver for digital assessment. During the COVID-19 pandemic, there has been an accelerated uptake of digital learning solutions to develop "21st-century" knowledge, skills and competencies. Learner-centred design, the panelists argued, should drive assessment as well as the design of content and instruction. The workshop recording is available here
Training in blended course design
COL has been assisting higher education institutions across the Commonwealth to develop capacity in technology-enabled learning. In Antigua and Barbuda, an online workshop on Blended Course Design Using Moodle brought together 40 participants from Antigua State College (ASC) to build the capacity of teachers to use the Moodle learning management system to create blended and online courses. As a result, 13 blended courses have been developed on ASC's Moodle platform. In Kenya, 23 staff members of Kibabii University (KIBU) participated in Blended Course Design Using Moodle. At the end of the training, 16 blended courses were initiated for further development on KIBU's Moodle platform.
Discussion series on open schooling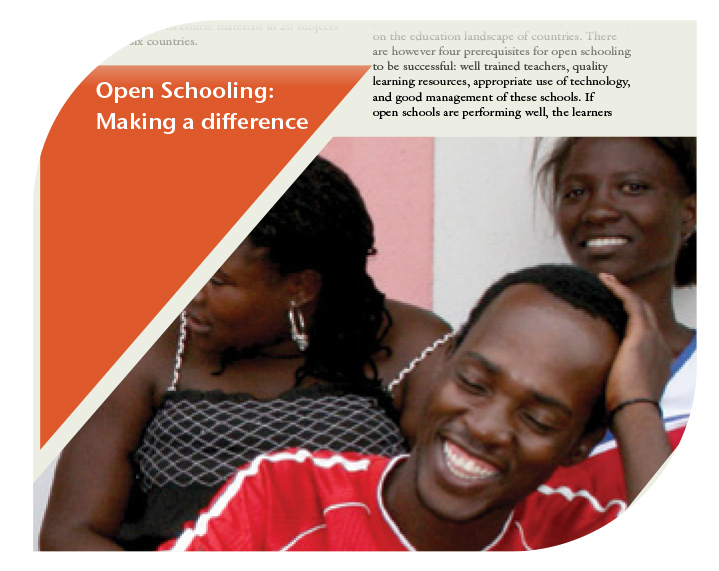 COL launched an online discussion series with insights into the need for, nature of and possible ways to effectively implement open schooling. Based on COL's new publication Open Schooling: Addressing the Learning Needs of Out-of-School Children and Youths through the Expansion of Open Schooling, the series will be of interest to education system planners and teachers grappling with the challenges of remote teaching in the face of COVID.19 and beyond. The online series is available here.
JL4D seeks contributions
Contributions are invited for the Journal of Learning for Development, which focuses on innovations in learning" in particular, but not exclusively, open and distance learning and its role in development. Contributions can take the form of research articles, case studies, commentaries and reports from the field. Please visit www.jl4d.org for more details and to submit work.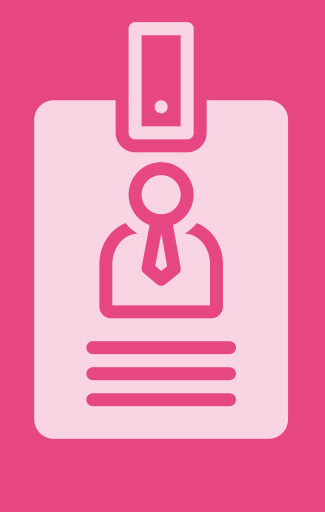 Apply for Youth Internships
COL offers internships of up to 12 months to young citizens of Commonwealth countries, in support of learning for sustainable development. Internships are available remotely, at COL headquarters in Metro-Vancouver, Canada, at the office of CEMCA in New Delhi, India, or in a combined remote and on-site way. This is a non-compensated, full-time engagement. Interns will be expected to work on various activities within the framework of COL's Strategic Plan. The deadline for applications is 30 June 2021.
To learn more, visit: https://www.col.org/working-with-us
AFRICA
C-DELTA accredited in South Africa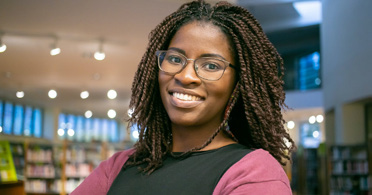 The C-DELTA programme has received accreditation from the South African Council of Educators. This helps to get formal credit for the training towards their professional development. C-DELTA provides a framework for fostering digital leadership and developing skills for lifelong learning, with COL supporting educational institutions, ministries and civil society organisations to implement the programme in their countries.
Scaling TVET in Zambia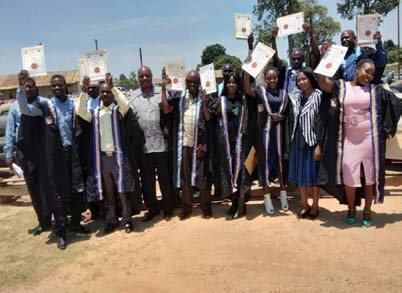 COL is assisting Zambia to upskill tradespersons to improve their own lives and help grow the country's economy. In the framework of its Skills in Demand model for scaling TVET using a blend of workplace plus online learning, COL facilitated training for master craftspersons from the Nakadoli Furniture Makers Cooperative (NFMC). Having developed pedagogical skills and health and safety awareness, NFMC master craftspersons will now apply this knowledge in the workplace as they train their apprentices towards formal qualifications.
Empowering women for COVID-19 challenges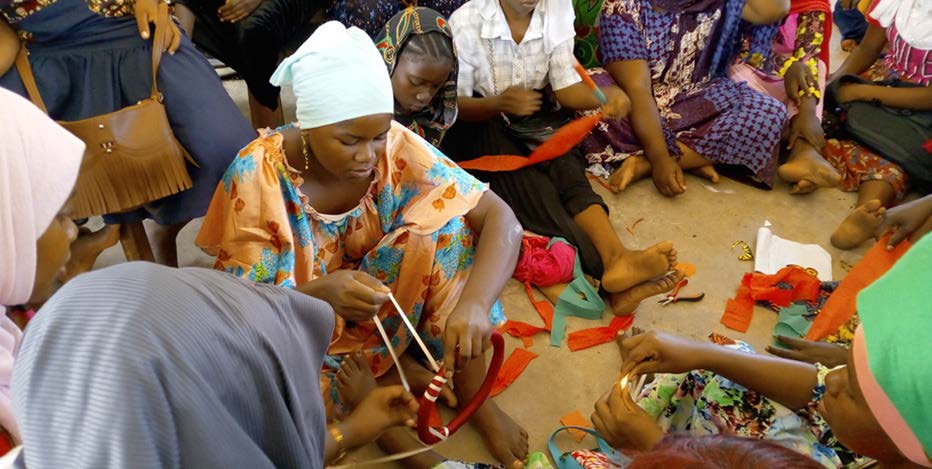 COL has been working with Youth Aid Education and Possible Changes Organization (YAPO) in Tanzania to build the capacity of local women and girls to respond to the challenges arising from COVID-19. A total of 1,000 learners will benefit from vocational and life-skills courses using technology-enabled learning.
One of the beneficiaries is 18-year-old Amina Abrahamu, whose dreams of becoming a décor designer had been shattered by the pandemic. Having heard about COL's project over the radio, Amina decided to register in YAPO courses on liquid soap making, fashion design, décor and ICT. She has acquired the skills and knowledge needed for the labour market and is now working to strengthen her start-up business.
In Mozambique, COL has been helping ADPP (a Mozambican non-governmental association) train 1,000 women and girls in business management and entrepreneurship. The goal is to help trainees strengthen their existing business or start new income-generating activities, thereby increasing the resilience of local communities to COVID-19.
Génia Artur Devo, who is 22 years old, runs a small business selling second-hand clothes. She attended the ADPP record-keeping and financial-management module as well as courses in marketing. Génia has learnt how to manage finances and market products using various channels, including social-media advertising. She is already reporting an increase in income.
Video-based learning for Kenya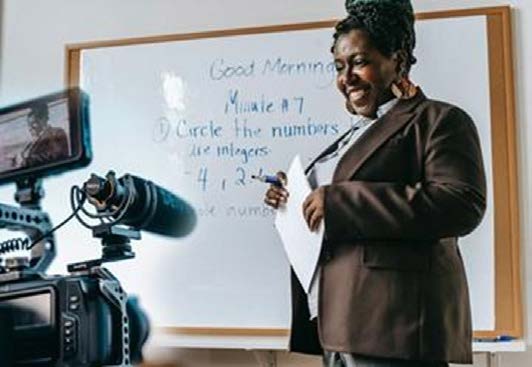 COL has been working with Elimu TV (Kenya) to ensure learning continuity in the face of COVID-19 by using video-based educational content. This collaboration has resulted in more than 20,000 independent views of relevant content in just eight weeks, in addition to an estimated 150,000 views for each live broadcast. Accessible in multiple ways, including via mobile devices, each resource typically focuses on one curriculum topic at a time and combines digital text, graphics, audio and video. COL plans to use feedback from learners and teachers to improve the content already shared, identify and address curriculum gaps, and augment the resources for topics that learners find particularly difficult. You can watch the videos here.
Employment pathways for young Nigerians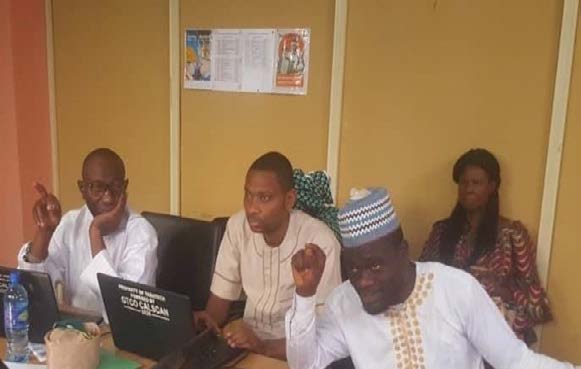 With support from COL, the Yaba College of Technology (Yabatech) has been managing a programme contributing to the development of skills that Nigeria needs to boost its economy and benefit millions of its citizens. Tapping into informal apprenticeships, it creates new employment pathways for young Nigerians. The focus is on upskilling technicians for computer and mobile phone repair and maintenance, with a view to boosting their knowledge and helping them get formal recognition for their skills. The programme contributes to building learners' hard and soft skills to make them more relevant to local labour markets.
COL has helped Yabatech to develop open educational resources for a blended workplace-online learning programme to be delivered in 2021. A recent workshop brought together Yabatech academics and craftspersons from Nigeria's largest computer village. The college is also building staff capacity to mentor other TVET institutes in blended learning. Informal industry associations from other industries have already reached out to Yabatech, wanting to upskill their apprentices.
MOOC on sustainable development in business

In partnership with the Open University of Mauritius, COL is launching the fourth offering of this popular MOOC, with a focus on resilience and recovery. The module will be linking the SDG concepts to the pandemic. It will analyse post-COVID-19 issues and introduce strategies aimed to build a robust, resilient and more sustainable world.
To register, visit: https://www.mooc4dev.org/sdev4
ODL accreditation standards for Lesotho
A blended policy development workshop at the Council of Higher Education, Lesotho aimed at developing the National Programme Accreditation Standards for ODL. The workshop was facilitated with COL's support and brought together 55 participants. As a result, draft accreditation standards have been finalised.
Regional Centres offer online capacity building
Prompted by the COVID-19 pandemic, COL's Regional Centres have pivoted toward an online model for their capacity-building efforts. In the West Africa sub-region, COL and RETRIDOL co-ordinated a six-part online series with the participation of higher education institutions from Cameroon, The Gambia, Ghana and Sierra Leone. In the Southern African Development Community, COL and SADC-CDE co-ordinated a similar event, bringing together institutions engaged in open schooling from Botswana, Lesotho, Namibia and Tanzania. The focus in each engagement was on capacity building for technology-enabled learning, with the aim of developing and delivering online courses. The Regional Centres and COL are now working with these institutions to implement action plans developed during these activities.
Quality assurance for University of Buea, Cameroon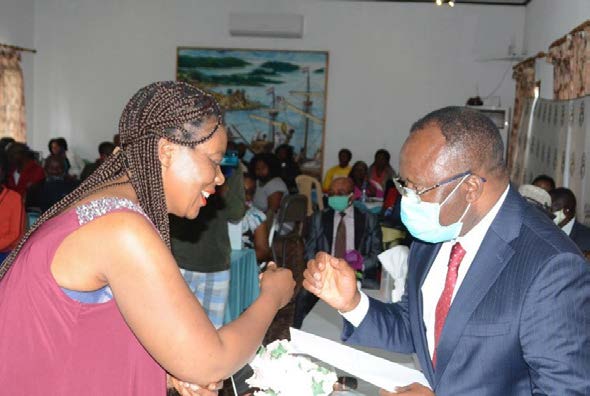 COL is actively working with African universities to implement quality assurance