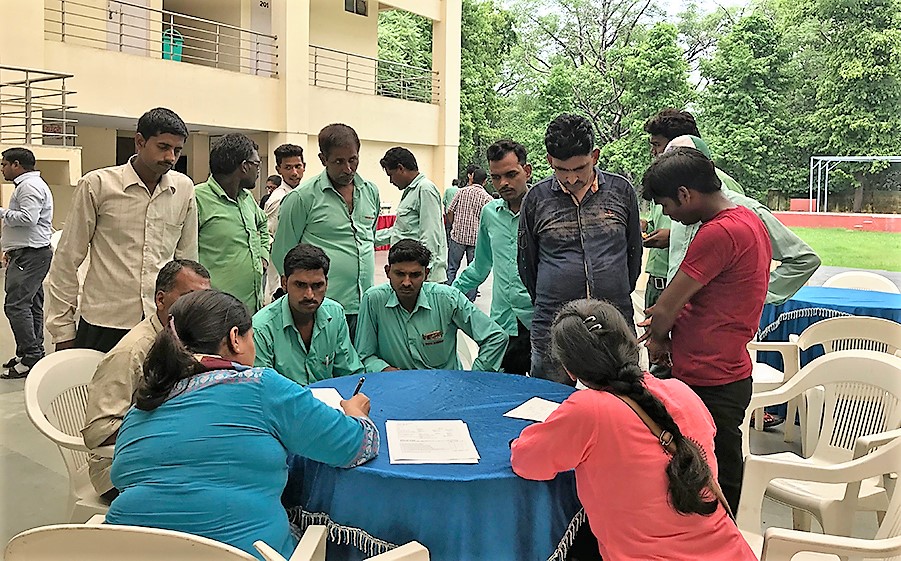 Reading Time:
3
min read
COL and agMOOC partners, Indian Institute of Technology Kanpur (IITK) and the University of Agricultural Sciences (UAS), Raichur have launched a massive open online course (MOOC) for rice and cotton farmers in Karnataka, India. Over 4,000 farmers have enrolled in this course which started on 10 August 2018 and will run for 16 weeks.
The course is free of charge and accessible through a basic mobile phone. The learning materials are in Kannada language, available in an audio format and designed for delivery as short audio clips. These clips are grouped into lessons which are then organised as modules. Farmers access these clips via a set of toll-free numbers. Regular and frequent tests are available to assess learners progress towards certificate for participation.
The technology behind this audio-only agMOOC was developed by Professor T. V. Prabhakar and his team at IITK and tested extensively in multiple trials involving hundreds of learners. Professor A. Prabhuraj of UAS Raichur serves as the course designer and manager.
COL facilitates this MOOC through its Knowledge Management and Technology services programme. COL's Director: Technology and Knowledge Management, Dr V Balaji, observes that "this technology can make an important contribution to increase access to learning by farmers."
PHOTO CAPTION: Some learners signing up for the agMOOC at a contact centre.