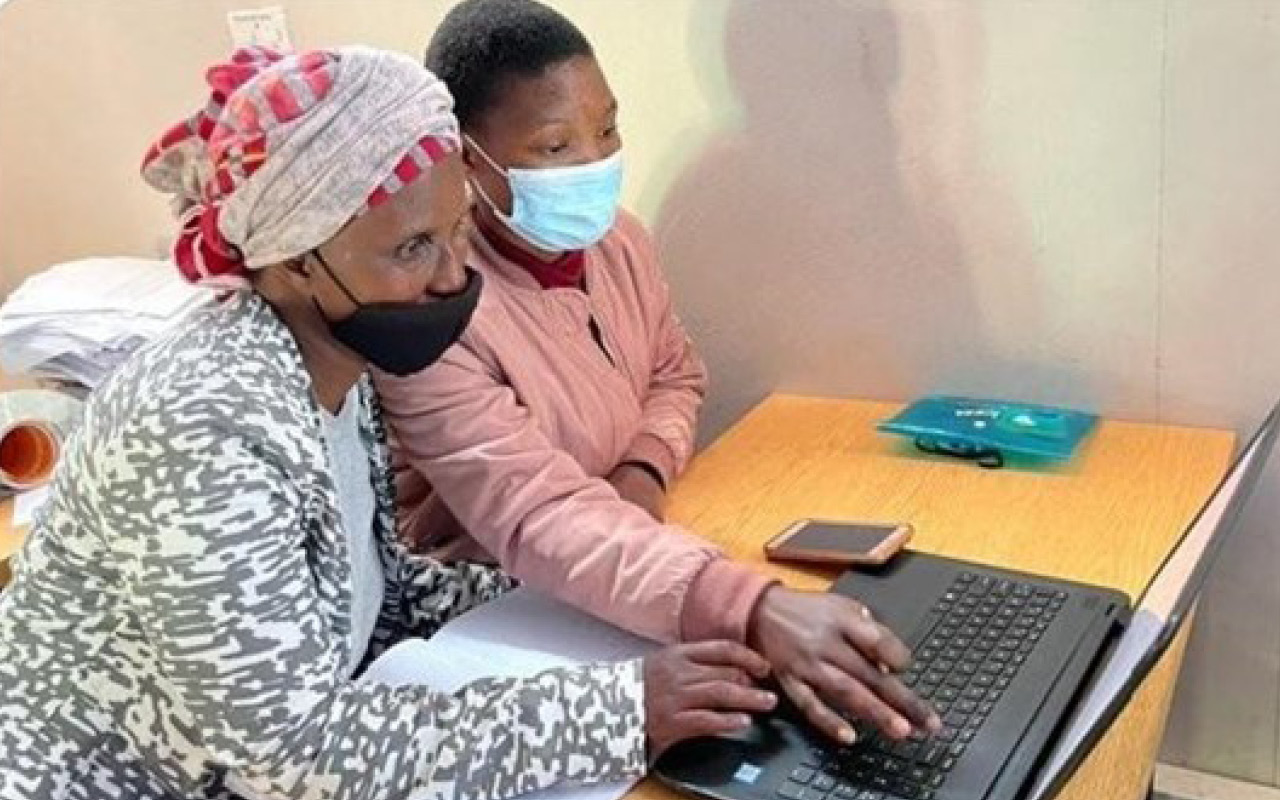 Reading Time:
3
min read
Bagcinile Zungu is a 42-year-old stay-at-home mom who lives with her husband and five children in an informal location in KwaZulu-Natal Province, South Africa. Recently, together with her 22-year-old daughter, Nomfanelo, she completed an online course under the Commonwealth Digital Education Leadership Training in Action (C-DELTA) programme.
Bagcinile holds a degree in Health Science and Social Services as well as a Social Work Auxiliary Certificate, while her daughter is in the second year of a Bachelor of Education programme at the University of South Africa. Both wanted to further their education but had struggled with computer use.
Using C-DELTA, COL's local partner SchoolNet SA helps learners develop digital education skills while fostering a deeper understanding about digital identity and footprints and establishing personal learning networks. The mom and daughter have earned certificates and are now able to use technology to communicate with others and complete their assignments online.
Bagcinile is planning to use her newly acquired skills to look for employment opportunities, and Nomfanelo intends to integrate ICT into her classroom practices. Both are looking forward to helping those who are struggling as they have.
Dr Sanjaya Mishra, COL Education Specialist: eLearning, says: "C-DELTA has emerged as a front-runner in creating digital education leaders at scale in schools, colleges and communities. We are working with Ministries of education, educational institutions and civil society organisations to spread the reach of this free course to support lifelong learning in the Commonwealth."