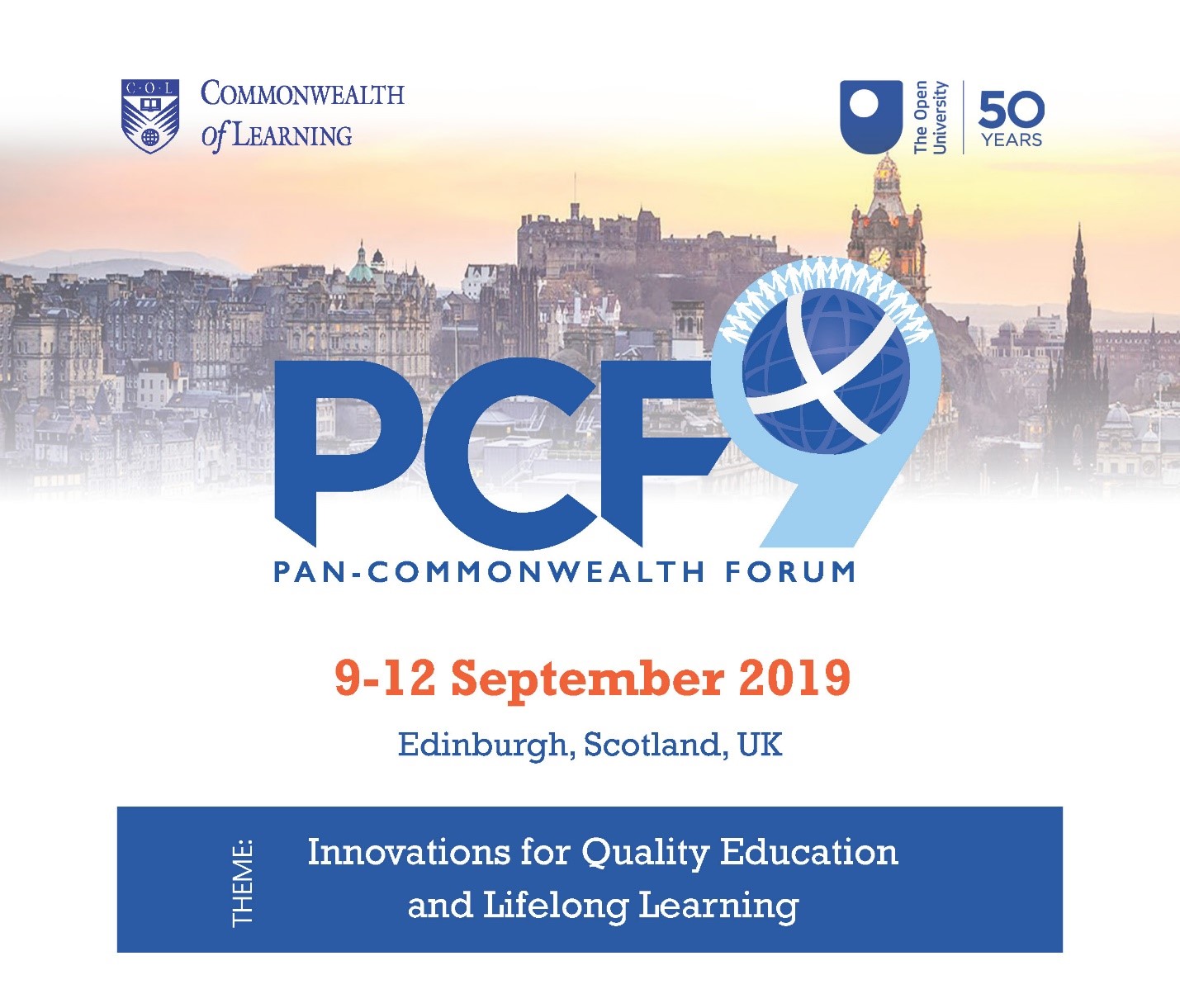 Reading Time:
4
min read
12 April 2019, Burnaby, BC, Canada – More than 500 policy makers, practitioners and thought leaders from across the Commonwealth and beyond are expected at the ninth Pan-Commonwealth Forum on Open Learning (PCF9).
Organised by the Commonwealth of Learning (COL) and co-hosted with The Open University, PCF9 will take place from 9 to 12 September 2019 at BT Murrayfield Stadium, Edinburgh, Scotland.
With the compelling theme of 'Innovations for Quality Education and Lifelong Learning,' this hallmark event will address how technology can be harnessed to achieve inclusive and equitable quality education and lifelong learning for all.
Technology innovators, academics, researchers and others are invited to submit abstracts and proposals by 30 April 2019 within the scope of the forum's theme, and that address at least one of the four sub-themes: Employability, Equity and Inclusion, Opening up Education, and Technology.
"The United Nations Sustainable Development Goal 4 is to ensure inclusive and equitable quality education and promote lifelong learning opportunities for all," said Professor Asha Kanwar, President and CEO of COL. "Participants of PCF9 will have a high-profile platform to share their expertise and research, thereby contributing invaluable ideas for how the global community can achieve this tall task."
PCF9 will feature a variety of session formats, including paper and poster presentations, workshops, panel discussions, and an interactive "Marketplace" for one-to-one conversations. PCF9 has a limited amount of funds available as a travel subsidy for presenters of approved full papers.
The Excellence in Distance Education Awards (EDEA) will also be presented at PCF9. The EDEA recognise achievement by organisations and individuals engaged in open, distance and technology-enabled learning.
Register now: www.pcf9.org/registration.html
Submit an abstract/proposal: www.pcf9.org/call-for-papers.html
About COL
The Commonwealth of Learning (COL) was created by Commonwealth Heads of Government to promote the development and sharing of open learning and distance education knowledge, resources and technologies. Hosted by the Government of Canada, COL is the world's only intergovernmental organisation solely concerned with the promotion and development of distance education and open learning.
– 30 –