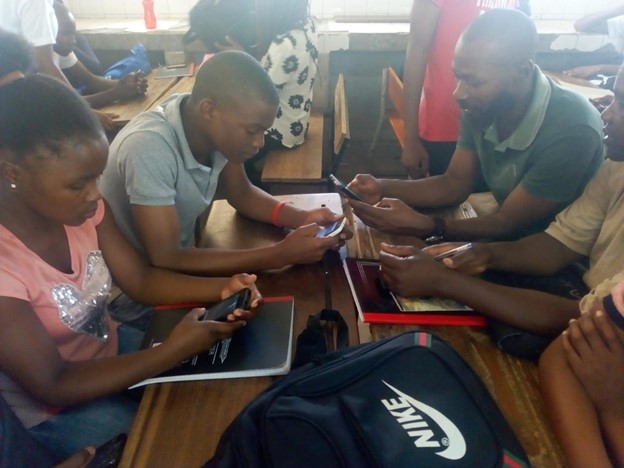 Reading Time:
3
min read
COL's Open Schooling portfolio does not work directly with school-level learners but rather through partnerships with open schools and Ministries. This photo taken during a training workshop for the Ministry of General Education in Zambia illustrates the move towards development and sharing of digital curriculum-based OER which can be accessed on multiple devices either directly online or via COL's Aptus device.
Dr Tony Mays, COL's education Specialist for Open Schooling observes:
Digital curriculum-based OER can be used to support a wide variety of forms of provision if they are designed for more independent study informed by resource-based and distance learning pedagogy. The same resources can be used to augment face-to-face teaching for learners who are in danger of dropping out or whose schools cannot offer all the subjects needed as well as the kind of blended learning that is increasingly the norm for older learners as schools re-open post-pandemic in ways that seek to observe physical distancing guidelines. This form of blended learning could in future allow existing physical schools to cater for the larger enrolments needed at the secondary level by using a form of platooning. The same OER can also be used to create access to schooling level opportunities for children and youths unable to access physical schools, at least not on a regular basis. These learners will, of course, need additional support in order for access to result in a reasonable chance of success.