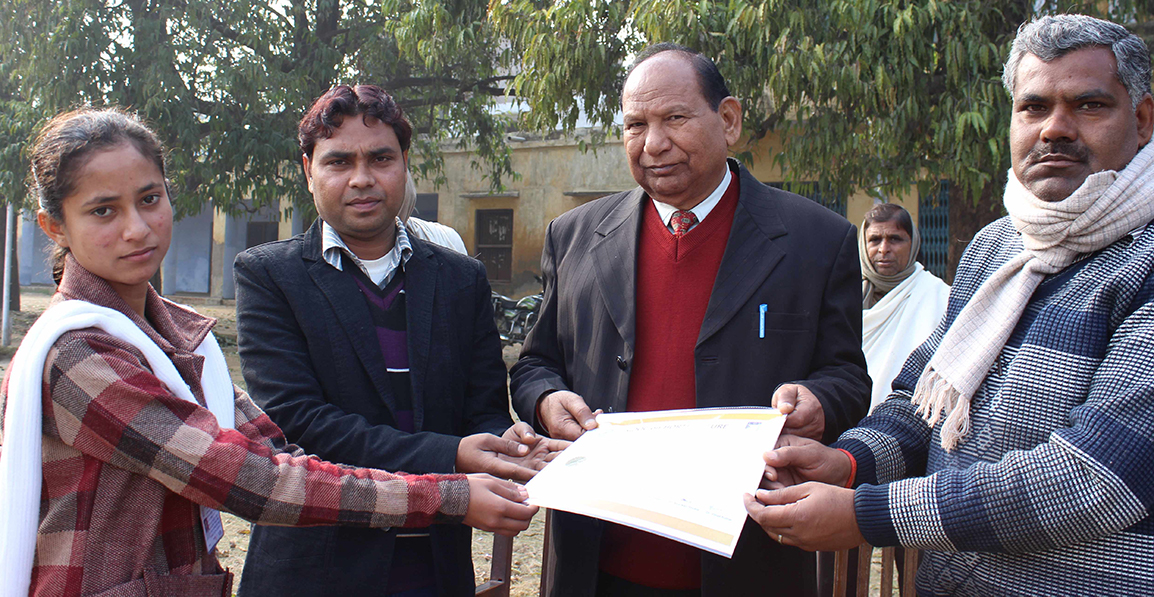 Mali is a Hindi word for a gardener who is regarded as a semi-skilled farmer. The work of such gardeners contributes to the food security of many nations, however, most Mali live in poverty. Enhancing their knowledge of good practices derived from science-based horticulture has the potential to contribute substantially to increasing their income, yet getting that information to them can be a challenge. They often don't have access to the Internet and/or familiarity with it. Further, smartphones reach less than five per cent of the rural population. Basic voice phones, however, reach a much larger proportion.
COL asked the question: Could we use the basic cell phone to provide awareness-increasing courses to a large number of learners such as gardeners and small farmers?
Design and Delivery
For six weeks, beginning 21 November 2014, the Indian Institute of Technology Kanpur (IITK) and Commonwealth of Learning (COL) partnered to offer a massive open online course (MOOC) on the topic of horticulture, delivered in Hindi, using only audio messages over basic mobile phones, for gardeners and students of agricultural subjects.
This simple and easy to use technology based on open source software, namely Drupal (for content management) and FreeSwitch (for connecting content and services to mobile telephone networks) was built exclusively for this course at IITK. The learner needed only a basic mobile phone and was free to use any mobile services provider.
The course materials were developed as short audio clips (35-60 seconds) covering twenty crops and the content was directly based on the Handbook of Agriculture (Krishi Gyan Manjusha, seventh edition) published by the State Government of Uttar Pradesh. Quizzes, that could be answered via cell phone, regularly engaged participants. They would receive a missed call from an identified number and could call when convenient. After listening to a standard welcome message (to confirm that the learner is indeed connected to the learning platform), the learner could choose to listen to the quiz and answer in a true/false format. Responses were recorded and stored with the learners' profile.
A call centre with a toll free number was set up for the duration of the course and team members were available to receive queries from the learners. On occasion, they made contact with learners that needed support as was evident from the learning analytic data.
Course Results
The course attracted 1,055 registrants who were almost entirely from the State of Uttar Pradesh, India. About 62.75 per cent of the registrants (662) were active in the course space. A total of 296 learners were found eligible to receive a certificate of competence. Certificates were awarded to approximately 45 per cent of active learners.
Surveys conducted after the course showed high levels of satisfaction among the learners. Farmers reported that course content and advisory information was easy to absorb. Although the course was offered at no cost to the learner, farmers indicated they would be willing to pay a registration fee as long as the high quality of course content and reliability of course delivery was maintained. Learners who joined from high schools and colleges were attracted by the superior quality of course content, and noted in survey results that course material was up to date and crisply delivered.
A Major Innovation
MOOCs, such as this one, are expected to increase the participants' skills and productivity, leading to greater development in their communities. This is the first time that a MOOC has been blended successfully with a non-Internet technology on such a large scale. COL and IITK's work paves the way for other MOOCs to be offered in non-traditional fields and to rural communities.
The MobiMOOC – a massive open online course on horticulture – an effectiveness study, Uttar Pradesh State, India: Course Evaluation can be found on COL's Open Access Repository. All interviews included in the study can be found here.