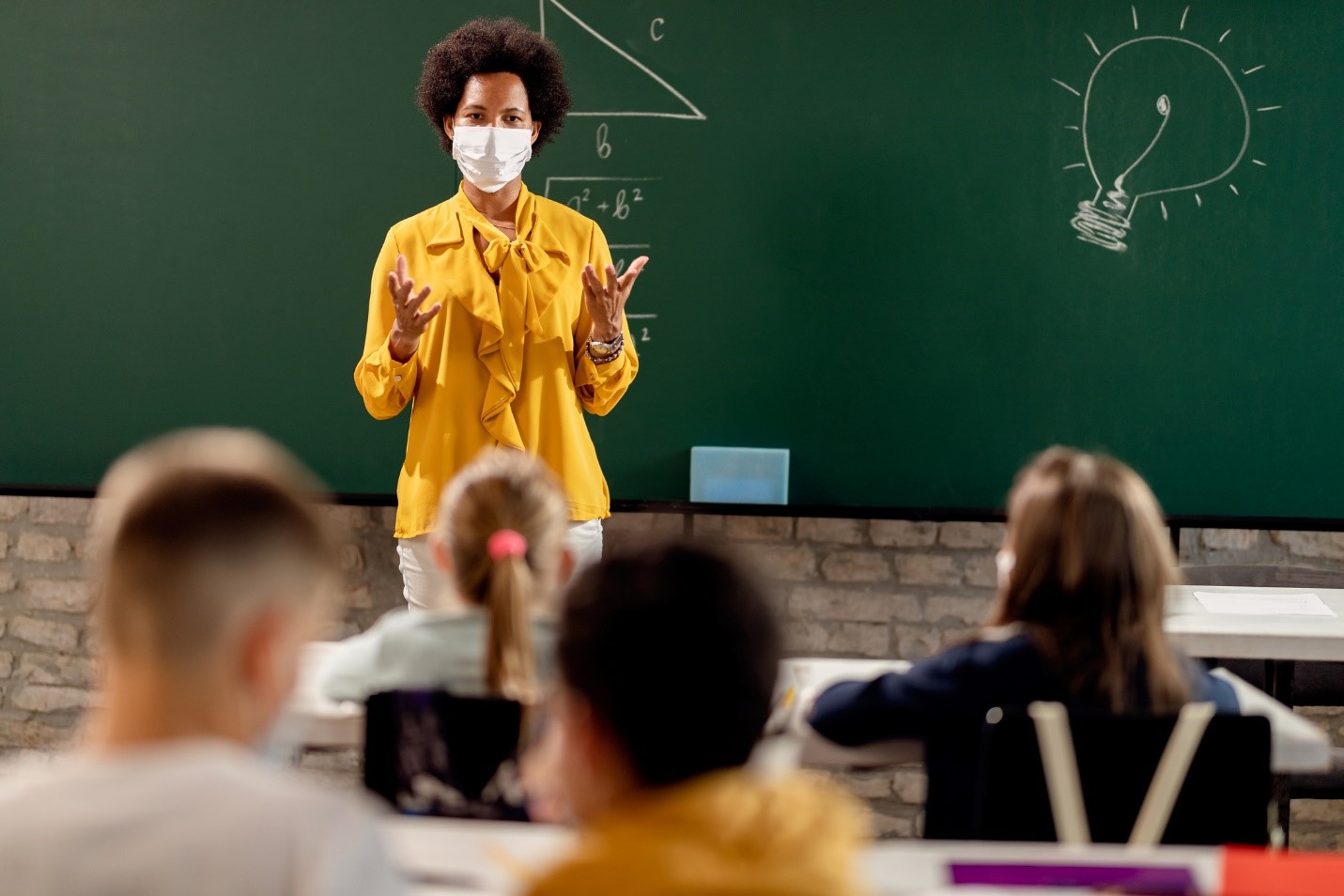 Reading Time:
8
min read
In what might go down as the year of the biggest educational disruption of all time, COL stands with all teachers for their leadership, resilience, and creative response to an unprecedented learning crisis.
On this World Teachers' Day, we celebrate teacher management agencies, governments and other education leaders who have been at the forefront in planning and executing open, distance and technology-enabled learning. Many leaders have been called upon to apply their critical and creative thinking to not only address the challenges towards learning recovery in the present, but also ensure teacher preparedness for the evolving teaching context within and outside the classroom.
The general dissatisfaction with teacher quality and learning achievement did prevail even in better times, before the pandemic was declared earlier in the year. The COVID-19 crisis has made this concern deeper, with over 63 million teachers having been affected by the pandemic. Futures approaches are essential in improving the capacity of teachers to teach in diverse, unpredictable and challenging situations, such as that presented by the current crisis, and also to learn collaboratively from their everyday practice.
This year's theme for the World Teachers Day 'Teachers: Leading in crisis, re-imagining the future' speaks to the need to not only provide teacher professional support in the present but also envision the curriculum and teacher training content that will prepare a teaching force that is ready for a dynamic classroom context.
One of the compelling outcomes of this crisis has been the response from development agencies and teacher training institutions in offering courses to improve digital literacy and pedagogical skills required for 21st Century teaching, as well as technology-enabled learning, blended learning and OER. Other short courses and MOOCs have been offered by different institutions that aim to strengthen teacher capacity in OER for online learning.
Other than training content, influences on the future of learning might include 'new skills' such as personal, social and learning skills. 'New ways of learning' include learner-centred, social learning and lifelong learning. School-based teacher development provides a reliable strategy to propagate both the new skills as well as ways of learning, as teachers in the same school or teacher community study collaboratively while they integrate the learning into their classroom activities. Different pedagogical approaches can be infused in such a training programme.
COL's Teacher Futures model has been designed to help improve teacher quality and learning outcomes through school-based teacher-development. In this model, teachers access and develop OER as they improve their capacity using eLearning, microlearning and new-media technologies. The teachers exchange knowledge on pedagogical practice within in-school, national and cross-national communities of practice.
Teacher Futures responds to COL's Learning for Sustainable Development agenda that envisions a teacher training process that results in economic empowerment among the learners, environmental awareness and conservation as well as inclusive education practices. As COL prioritises the marginalised populations, the teacher development effort aims to meet their needs by programming for inclusion, to reach the last mile. Teacher development for sustainable futures should aim for large-scale high impact training for effective learning recovery in the present and quality learning experiences in the future.
Training teachers to be content-generators to align their teaching with the in-country curricula is a significant way to prepare versatile resources for learning during disruption and beyond. Blending interactive and independent learning can be achieved through teacher generated content.
COL's upcoming course on Mobile Learning with Multimedia that begins on October 12, 2020 will train school teachers and teacher educators to develop podcasts and other audio-based learning resources in their respective subject areas, using technologies readily available to them. Participants in the course will upload the audio resources to an online streaming media portal. The resources developed can be accessed by learners in low-connectivity and other typically disadvantaged settings through radio or a dial-in facility on regular feature phones.
Finally, education leaders are confronted with safety concerns for both learners and teachers as they plan to return to school after the pandemic. Leaders must prioritise the health, safety and well-being of all. Where learning is taking place in an online learning environment or using other online tools, it is equally important to protect teachers and learners from cyber-attacks. Futures approaches are anticipatory of blended and online practices, and therefore more courses like COL's Cybersecurity Training for Teachers, currently open for enrolment, should be part of the training offered to promote safe and risk-free online learning and communication.
We compliment the educators across the globe that are working hard to nurture resilient education ecosystems to enable teachers to overcome everyday challenges in learning and teaching.
Happy Teachers Day!
____________________
Dr Betty Obura Ogange
Education Specialist: Teacher Education
Commonwealth of Learning