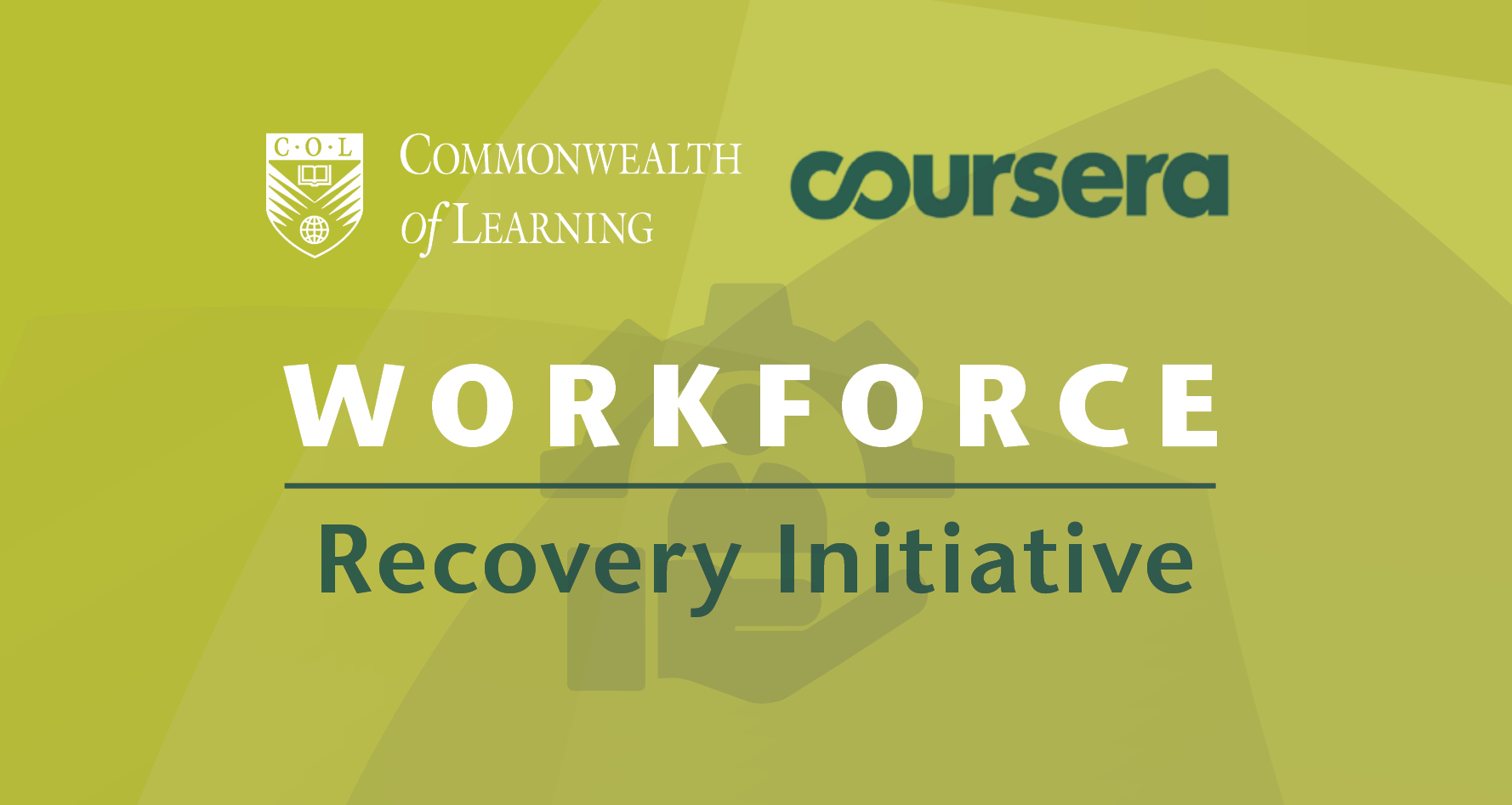 CONVOCATION 2020-2021: AFRICA | CARIBBEAN | PACIFIC | ASIA
COVID-19 and the resulting lockdown measures have impacted over 1.72 billion learners around the world, leaving them with little or no option to continue their education. Millions have lost their jobs and livelihoods and need reskilling to regain employment.
Recognising the catastrophic effects of the pandemic on millions of people who are already unemployed or on the verge of losing their jobs, Coursera, one of world's leading eLearning providers announced the Coursera Workforce Recovery Initiative as an immediate solution to the challenges face by the people and has invited various governments to take part in the effort.
In May 2020, COL entered into this partnership with Coursera to promote the initiative to enable unemployed citizens of the Commonwealth Member States to avail this opportunity. All registered learners in the COL-Coursera Workforce Recovery Initiative were offered unlimited and free access to 5,000 courses designed to skill and reskill them for their employment and livelihoods. These courses were taught by highly reputed professors and mentors from well recognised universities and institutions around the world.
Learners from almost all Commonwealth nations had access to the programme until 31 March 2021. Upon successful completion of courses, they were awarded shareable and verifiable certificates by Coursera and the participating institution.
COL admitted close to 150,000 citizens of the Commonwealth to gain skills to regain employment, with more than 42,000 people graduating.
Recognising the success of these learners virtual Convocations have been held for all regions of the Commonwealth. Over 12,000 learners from Africa, 18,000 from the Caribbean, 150 from the Pacific and over 10,000 from Asia have graduated through the COL-Coursera Workforce Recovery Initiative.