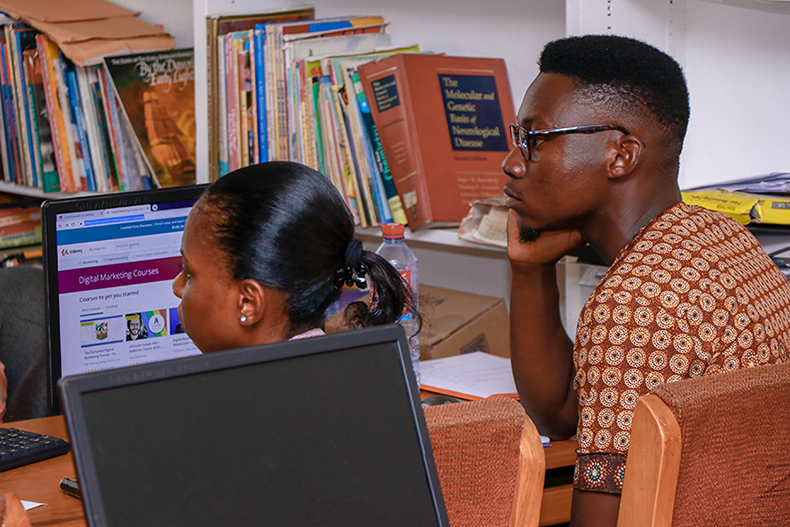 The Skills Online initiative aims to support the efforts of Member States to disseminate skills required for decent employment and entrepreneurship and pave the way for skilling, reskilling, upskilling and lifelong learning.
Creating a dynamic labour market demands renewed focus on people's wide capabilities. According to ILO[1], the majority of the 3.3 billion people employed globally in 2018 experienced a lack of material well-being, economic security, equal opportunities or scope for human development. While over 2 billion of them are in informal employment, accounting for 61% of the world's workforce, an estimated 174 million people worldwide were unemployed at the beginning of 2020. At the beginning of this decade, global youth unemployment was at an alarming 15%, and the lower level of labour force participation of women suggested that three out of five people in the global labour force were men.
Skills can boost the upward mobility of the informal workforce, contributing to the employment of more women in the formal labour force. People need skills that would offer them decent work, entrepreneurship, stable income and remuneration, and social protection.
Through hybrid models that apply open and distance learning techniques, the skills online initiative helps women, girls, youth, persons with disabilities, entrepreneurs, and the unemployed at the community level to acquire relevant 21st Century, life and essential skills, and access in-country mentorship support.
Through varied partnership models, the skills online initiative enhances Open Distance Learning (ODL) capabilities of both Technical and Vocational Education and Training (TVET) institutions and other non-governmental organisations involved in skill development to share and adapt open educational resources; develop capacity in blended teaching/learning practices; scale up outreach efforts; and, respond to the market needs.
The Commonwealth of Learning believes that the success and the growth of private e-learning providers in the developed world and in emerging economies contributes to closing the education and skills gap. The model of low-cost, highly convenient, accessible and self-paced, flexible self-learning is a direct answer to the needs of unemployed youth, workers in the informal economy and persons with mobility challenges.
Blended approaches that combine online learning and offline mentorship can prove highly effective. In the present COVID-19 times, the blended approach becomes very compelling with most of the educational institutions having to remain shut.
With the challenges due to the COVID-19 pandemic, there is even a greater and more urgent need for programmes and strategies to skill, upskill and reskill people to regain employment and livelihoods lost due to the pandemic. Many workers, having lost their jobs, will be forced to assume unattractive jobs. To this end, COL partnered with platform leaders – Coursera, Udemy, and Google – and 18 Commonwealth member states on a suite of initiatives aimed at rapid workforce recovery and skills development for the most vulnerable. To date (October 2021), these initiatives have enrolled over fourteen thousand learners in a first cohort. We aim to double this number by the end of 2021.